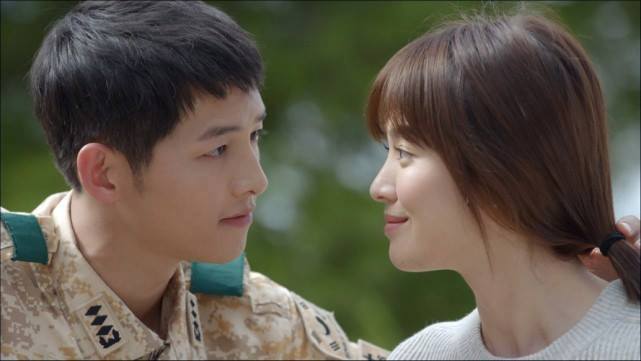 There is a lot of interest in Season 2 of "Descendants of the Sun," thanks to the success of its first instalment that featured the love story of the characters essayed by Song Joong Ki and Song Hye Kyo. While there hasn't been any official word on what Season 2 of the military drama would entail, reports suggest that it could feature the wedding of Captain Yoo Shi Jin and Kang Mo-Yeon.
Earlier reports had hinted at Song Joong Ki and Song Hye Kyo staying away from the second instalment due to other work commitments, and this news had upset a lot of fans who wanted a proper closure for the duo's love story. It was also reported that the focus of Season 2 will be Sergeant Major Seo Dae-young and Lieutenant Yoon Myung-joo.
At this point, all these should be considered rumours, as there hasn't been an official statement regarding the plot or release date of Season 2 of "Descendants of the Sun." All that KBS drama department head Jung Sung-ho revealed during an earlier interaction with the media was that the network was planning to launch a "Descendants of the Sun" project in 2017.
"KBS will strive to produce a second Descendants of the Sun to meet expectations and repay viewers," Jung was quoted as saying by Soompi. "We plan to launch a Descendants of the Sun project for broadcast in 2017 through negotiations with the cast and production team."
Jung also added that he wants the second instalment to exceed the popularity of Season 1 of "Descendants of the Sun." The success of the show resulted in Song Joong Ki and Song Hye Kyo, who are rumoured to be dating in real life, becoming two of the most sought-after actors in Korea.