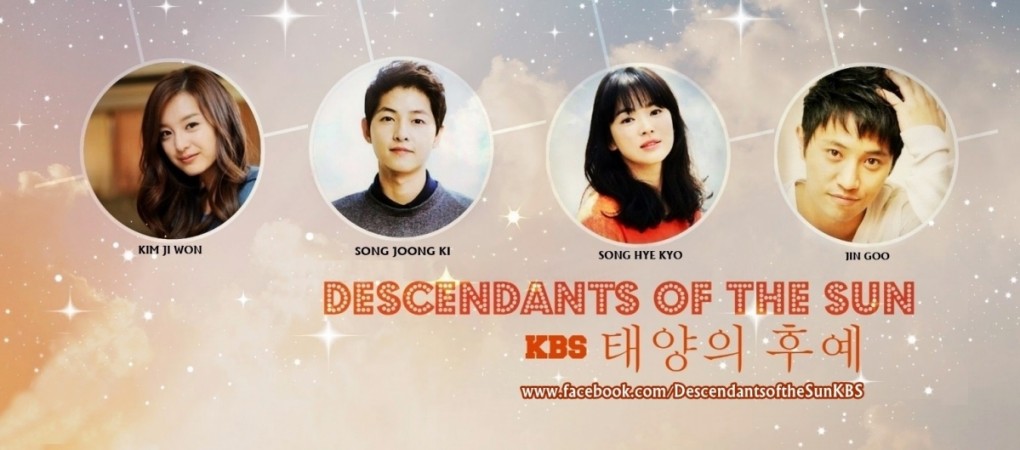 Season 2 of "Descendants of the Sun" has reportedly started filming, and sadly it will not see Song Joong Ki and Song Hye Kyo, whose romance was the highlight of Season 1 of the drama. The second instalment will reportedly focus on the romance of Seo Dae-Young (Jin Goo) and Yoon Myeong-Joo (Kim Ji Won) and it is expected to be aired in 2017.
It remains to be seen if the new romance will help the show retain the success it enjoyed in 2016. Joong Ki and Hye Kyo, who played lead characters Yoo Si-Jin and Kang Mo-Yeon, are reportedly busy with other commitments, leaving them no time to film yet another instalment of the immensely successful Korean drama. According to a Movie News Guide report, both Song Hye Kyo and Song Joong Ki are trying to make a mark in Hollywood.
Interestingly, the duo has also sparked rumours of romance after they were seen holding hands during a public function. According to Morning News USA, Hye Kyo had gifted Kim Min Suk a present as a token to keep her relationship with Joong-Ki a secret. Kim Suk initially denied the rumours that the celebrity duo was dating, but later revealed that they were very close. "They are best friends," he said an interview, according to the media outlet.
The couple is yet to confirm the dating rumours.
Talking about his personal life in an earlier interview with Asia One, Joong Ki revealed that he has learned a lot about dating and wooing women from his "Descendants of the Sun" character Yoo Shi Jin. "I thought to myself, 'So this is what you have to do to make your girlfriend happy.' Our scriptwriter Kim Eun-sook made the character, and I understand why so many female viewers fell in love with him. He says things that women want to hear. If I were like him, I would have been much more popular."