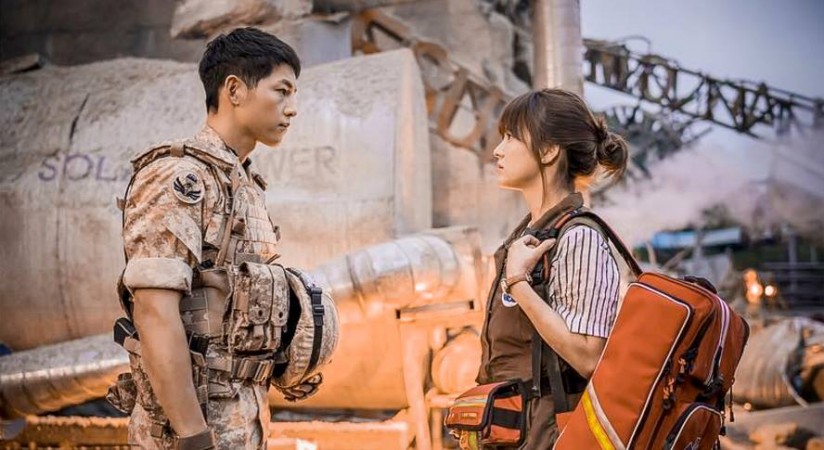 The success of Korean military drama Descendants of the Sun resulted in the network renewing the show for yet another season, but details about the new season have been sparse.
While some reports claim that Song Joong Ki and Song Hye Kyo will reprise their roles as Yoo Si Jin and Kang Mo Yeon, respectively, some others mention that the duo's busy schedules have prevented them from being a part of Season 2. Song Joong Ki is currently busy filming Battleship Island, where he plays Park Moo Young, someone who belongs to the Korean Independence group. Not much is known about Song Hye Kyo's future projects.
Meanwhile, according to the latest buzz, Lee Min Ho could be joining the duo in Descendants of the Sun Season 2 and he will compete with Song Joong Ki's character for Kang Mo Yeon's affection. KBS has neither confirmed nor denied these reports, so at this point they should be treated as rumours.
Season 2 of the show is expected to air in the first half of 2017.
Also Read:Descendants Of The Sun star Song Joong Ki celebrating birthday with Song Hye Kyo?
Descendants of the Sun was one of the most popular dramas to come out of South Korea this year and it resulted in its lead stars Song Joong Ki and Song Hye Kyo becoming popular internationally as well. Their on-screen chemistry has also given rise to off-screen romance rumours, but neither Song Joong Ki nor his on-screen love interest has confirmed the existence of a romantic relationship.
In an interview after Descendants of the Sun wrapped up, Song Joong Ki praised Song Hye Kyo for her dedication to work and said she was one of the stars who influenced him during production.
"I think Song Hye-kyo influenced me the most, as she spent the most time with me during the filming. She was always considerate of everyone around her and her behaviour is a living proof of why she is such a great star," he was quoted as saying by Asia One.
"Actually, she filmed all the difficult scenes -- episodes in which Kang cries in sadness after Yoo's death -- all at once when I was in bed due to the injury. It must have been really pressuring and difficult, but she volunteered to do it," he added.