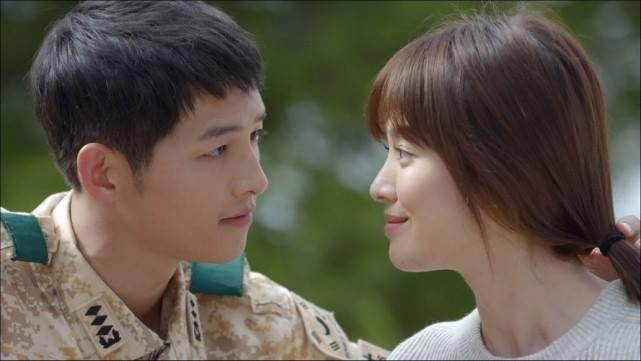 The movie adaptation of Korean military drama "Descendants of the Sun" is in the works, and according to reports, China's Huace Film & TV has already bought the rights to produce the film, which will be directed by Zhang Yibai.
We are under enormous pressure since the original drama hit it off by casting two very attractive stars," Zhang was quoted as saying by the Korea Herald. "We won't rely on the reputation of the original drama but use it as a foundation to build a wholly new movie," he said, adding, "We'd like to make a better one."
Although "Descendants of the Sun" was widely popular and successful, there were many who weren't happy that the series focused more on the romance of the lead characters, and less on forming a logical plot.
"I know that there are a lot of opinions out there, some good and some bad. But I'm glad that the show has been talked about a lot," actor Song Joong Ki, who plays one of the leads, told Asia One in an earlier interview. "I'm grateful for all kinds of feedback and I respect them all. The show belongs to the viewers once it's made. I've made plans to grab soju with writer Kim sometime soon, so I'll talk about it with her then. I don't want to overstep my part in assessing the show."
The cast of "Descendants of the Sun" movie hasn't been finalised, but rumours are rife that Song Joong Ki and Song Hye Kyo will reprise their roles in the movie adaptation as well. Their on-screen chemistry was a key factor that helped in the success of the drama, and fans are eager to see the duo reunite once again.
Meanwhile, there's a lot of interest in their romantic lives as well. Rumours are rife that the duo is in a romantic relationship, but neither has confirmed this news. Their agencies have also been mum regarding the Song-Song romance.