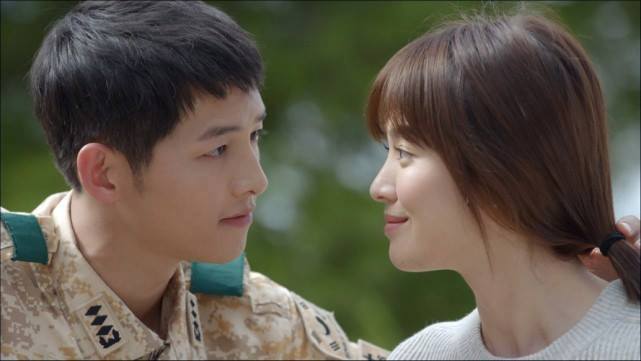 "Descendants of the Sun" actors Song Jong Ki and Song Hye Kyo, who gained international recognition following the success of the Korean military drama, are rumoured to be in a romantic relationship and new reports claim that they are all set to get married.
The actors have neither accepted nor denied the existence of a romance between them, but multiple media reports point out that they have been secretly dating ever since "Descendants of the Sun" ended. Recently, Song Hye Kyo sent her former co-star, who is currently filming "Battleship Island," a coffee truck and this has further sparked romance rumours. According to a news outlet, the duo was also seen together in New York, but this news is yet to be confirmed.
The actor had previously said that he likes to date in secret, away from the public eye. "I do not wear hats when I go on dates to make people not suspicious and they will think we are just friends. We also don't visit the city, we rather date in remote areas where there are elders," he once said during an appearance on SBS' "One Night in TV Entertainment."
Song Joong Ki is three years younger than Song Hye Kyo, but reportedly doesn't have any objection to dating someone who is older than him. He said he is willing to wait for a woman he is in love with. "If she is the woman that I'm truly in love with then I will always be waiting," Song Joong Ki reportedly said during a fan meet when asked if he would pursue a relationship with someone who has turned him down. Song Joong Ki is also open to dating women who are taller than him, and the actor confessed in an earlier interview that one of his girlfriends was taller than him.
At the event he also opened up about his previous romances, and said that his first relationship lasted just 103 days.
I met my first girlfriend when I was in the ninth grade," he said, adding, "She dumped me after only 103 days." Since then he has been in three other relationships and the longest was six years.