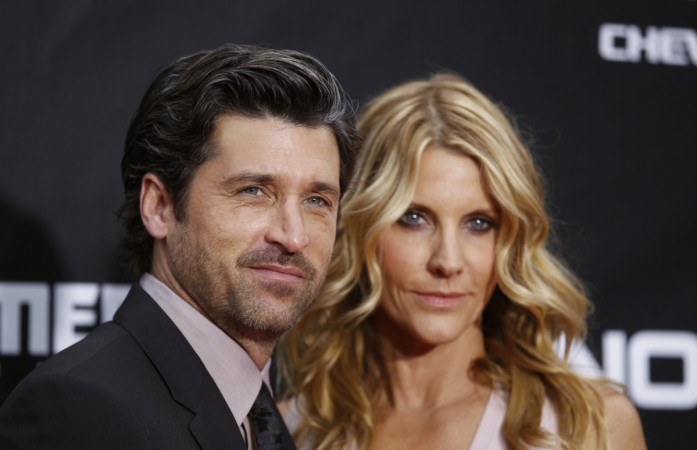 After Jon Snow's resurrection on "Game of Thrones," it looks like Patrick Dempsey's "Grey's Anatomy" character Derek Shepherd will follow suit, if Jimmy Kimmel has his way.
"For those who watch Game of Thrones, the resurrection of Jon Snow was a big deal. It resonated in the Game of Thrones community and now, as is the custom, other television shows are following suit," the comedian said before launching into a promo teasing the return of McDreamy to Grey Sloan Memorial Hospital.
In the parody video, a narrator solemnly explains that it has been a year since Dempsey's character left the show. "But a new face in the hospital is about to change everything," the narrator says. "McDreamy is back!"
It's unlikely that Dempsey's character will ever return to "Grey's Anatomy," as the previous season shows us Meredith, his wife, pulling the plug on her husband. This move devastated a lot of fans, and online petitions were started urging showrunner Shonda Rhimes to bring back the character.
However, Rhimes stood by her decision, and later revealed that if she hadn't killed off the character then he would have become someone fans hated.
"What were the options? Derek was going to walk out on Meredith and leave her high and dry, and what was that going to mean? That was going to suggest that their love was not true, that the thing we said for 11 years was a lie, and McDreamy wasn't McDreamy," Rhimes told reporters at the Television Critics Association's press tour in May last year, reported the Huffington Post.
"For me, that was untenable. Meredith and Derek's love had to remain Meredith and Derek's love. So as painful as that was for me as a storyteller, the only way to preserve what felt true to me was that Derek was going to have to die in order for that to remain honest."
"Grey's Anatomy" airs on Thursdays on ABC.