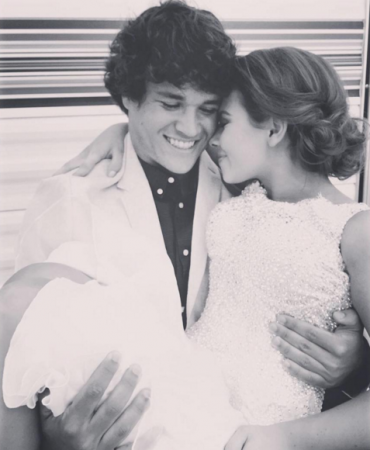 "Dancing with the Stars" contestant Bindi Irwin is a favourite to win the Mirrorball trophy this year, considering her dancing partner is Derek Hough who is a five-time champion.
The duo has amazing chemistry, and this has been one of the contributing factors for their success as a dancing couple.
But someone who isn't too happy with this seems to be Irwin's boyfriend Chandler Powell. According to a Perez Hilton report, Powell is feeling insecure about his girlfriend's close relationship with Hough.
"He says he can't compete with guys like Derek. Poor Chandler is feeling very insecure – and there seems to be nothing Bindi can do about it. She tries to reassure him, but he's convinced she's going to dump him," an insider dished to the media outlet.
Based on Irwin's social media activity, there seems to be no issues between her and Chandler. Wishing him on his birthday a few days ago, Irwin said that Powell was someone who inspired her.
"A soul who makes me smile no matter where I am in the world, despite any amount of distance," she wrote on Instagram, along with an adorable photo of them hugging. "Thank you for the endless hugs, late night conversations about life, holding my hand when a loud noise scares me and laughing along with all of my bindi moments. I'm blessed to be a part of your world."
On Saturday, the day of Powell's birthday, he even surprised his girlfriend by dropping in during rehearsals, and Hough was someone who helped Powell plan this surprise.
"She was like, 'Oh my gosh, what are you doing here?' and she starts fixing her hair…it was so cute to see," Derek told E! News. "It was great. We got to surprise her and I was so happy."
"Dancing with the Stars" is aired Mondays on ABC.