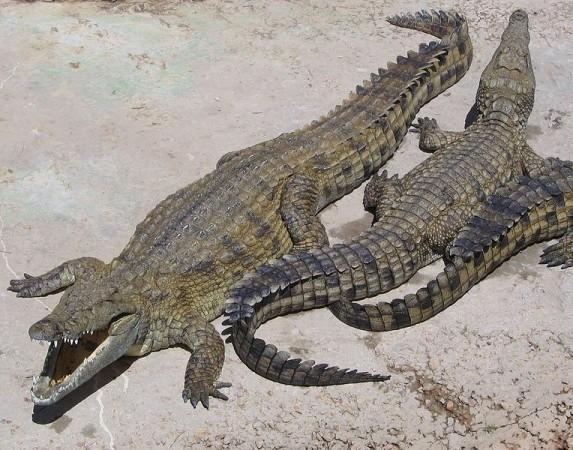 A 36-year-old Thai woman suffering from acute depression fed herself to crocodiles at a Bangkok zoo in Thailand.
The woman is said to have committed suicide under depression.
According to a Daily Mail report, she left her home telling husband Sunai Jisathra that she was going to see a doctor. Instead she went to a popular tourist attraction - a crocodile farm in Samut Prakarn located in the outskirts of the capital.
CCTV footage reportedly showed her entering the farm, but farm officials have denied of any such incident taking place inside the area.
Meanwhile, the woman's husband claimed that he was told by the workers of the farm that she intentionally jumped into the crocodile pit without warning and was soon engulfed by the reptiles.
Jisathra wasn't surprised by her act. According to the daily, he wouldn't file any case against the farm owners but just wants to know the truth about the whole incident.
He even accepted that it could have certainly been the case of suicide as his wife was undergoing financial troubles and was long suffering from depression.
"It was possible she had committed suicide to escape her troubles," Jisathra said.
He also said that he has been contacted by a representative of the farm asking for a mutual settlement.