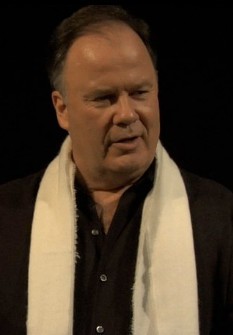 Dennis Haskins is the latest victim of celebrity death hoax in the recent month. The "Saved By the Bell" star is clearly not happy with the fake report, saying that he does not call such piece of news satire but mean.
"The thing that kills me is that a lot of people that care about me, that are not just friends and family members, but fans, really think I died," Haskins wrote on Twitter, adding, "It was mean. It's not satire, satire is humor."
The hoax started on Circus News Network and it read: "Dennis Haskins, best known for his role as principal Richard Belding in the teen sitcom "Saved by the Bell," which ran from 1989 to 1993 on NBC, died in a single vehicle crash on Tennessee State Route 66 near Sevierville."
The website disclaimer says that it has no association with Cable News Network and most of the articles are fictitious and satirical.
Haskins also spoke to HuffPost Live about the distasteful report, saying that he came to know about it through a friend's phone call. The friend apparently called Haskins to know about his well-being and he started receiving more calls after that. He even got a call from a script supervisor who told him that he was making a plan to go to the former's funeral.
"The next day, a script supervisor from the show called me and said, 'Denny, I was just making plans to go to Tennessee and go to your funeral!'" said the actor, adding, "I'm like, 'Holy cow!' So she sent me the link, I saw what was going on... they made it look legit. The story was written really well, it was really laid out, I'm not complimenting this person, but it was like a police report. 'Traveling at a certain rate of speed... crossed over a line... no alcohol or drugs in his system...' The things all tied in and it could've made sense."
In the last few weeks, actors who have become victims of the insensitive hoax include Betty White, Sylvester Stallone, Late Joan Rivers, and Dwayne Johnson.