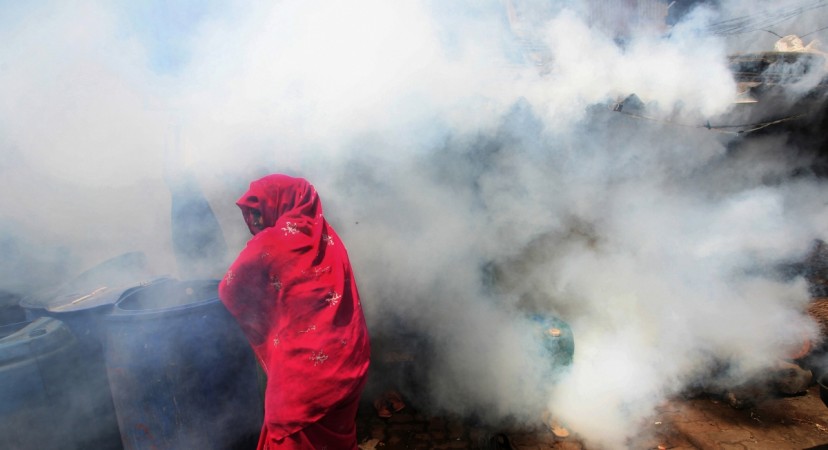 A 17-year-old girl, Farheen, a resident of East Delhi has become the first victim of dengue in the state this year. Farheen reportedly succumbed to the vector-borne disease on July 21 after she was diagnosed of severe form of dengue called acute dengue syndrome. She died at the Lok Nayak Hospital, Delhi.
The dengue cases in Delhi have seen an 80 percent increase in the last week, which has put the health and municipal authorities on high alert. The national capital reported 40 dengue cases last week alone and the total number of such cases in the city now stand at 90, according to a Press Trust of India report. In July alone, 62 cases were reported, which has alarmed both the central and state governments.
The Arvind Kejriwal-led Aam Aadmi government in the state has decided to open dengue clinics on the lines of Mohalla clinics in the city, where the patients who show symptoms of dengue fever could be diagnosed and treated.
According to Delhi municipality reports, the city witnessed a staggering 15,867 dengue cases in 2015, which was the highest incidence in 20 years. Nearly 60 people lost their lives due to the vector-borne disease.
The official figures stated that in 2015, the number of dengue cases in the months of June and July in Delhi stood at 6 and 36 respectively.
The union health ministry has called for demarcation of dengue patients from Delhi and those from the National Capital Region (NCR) by admitting them to separate wards in the hospitals.
Meanwhile, in Karnataka dengue has claimed six lives in the last 20 days.. The total number of dengue cases in the state is 2,442 so far this year.
Maharashtra is also under the grip of dengue crisis, with the number of cases having increased by more than thrice this year. Nearly 14,203 cases of dengue have been reported so far this year, as compared to 442 cases last year in the state. Two persons have died of the disease in the state.
According to the World Health Organization (WHO), dengue is a mosquito-borne viral infection which causes flu-like illness, and rarely develops into a potentially lethal complication. The Dengue virus is transmitted by female mosquitoes, mainly of the species Aedes aegypti. This mosquito also transmits chikungunya, yellow fever and Zika infection. Dengue is widespread throughout the tropics.
Dengue usually causes flu-like symptoms, including high fever (40°C/104°F) accompanied by severe headache, pain behind the eyes, muscle and joint pains, nausea, vomiting, swollen glands or rash. These symptoms last anywhere between two and seven days.