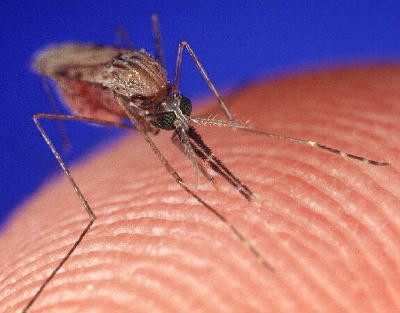 India has witnessed an alarming increase in dengue cases this year with the number almost doubling in one year.
India has recorded 15,893 cases in the January-July period in 2013 when compared with 8,899 cases recorded in the corresponding months in 2012, according to data released by the health ministry. However, there is some respite as the number of dengue deaths have declined to 56 from 76 in 2012 during the equivalent period.
The southern state of Kerala has reported the highest number of dengue positive cases, recording a total of 5,801 cases with 19 deaths. Karnataka, including Bangalore, comes second with a total of 4,782 dengue positive cases and 12 deaths since January this year till 26 August (Monday). Other states including Tamil Nadu, Maharashtra, Haryana and Madhya Pradesh have also reported dengue cases.
Dengue is a mosquito-borne viral infection that causes flu-like illness. It spreads through the bite of the Aedes aegypti mosquito. According to World Health Organisation (WHO), the incidence of dengue has raised 30 times over the last 50 years. A study published by Nature journal has reported that as many as 390 million people across the globe could be infected with dengue annually.
Researchers have found that India has the world's highest dengue cases, with about 34 percent of all cases occurring in the country. Persistent rain and water logging (which provides breeding grounds for the insect) are the main factors that have led to the rise in dengue cases this year.
Dengue Symptoms
1. High Fever (40°C/ 104°F)
2. Severe headache
3. Pain behind the eyes
4. Vomiting
5. Nausea
6. Muscle and joint pains
7. Swollen glands or rash
The infection that causes dengue occasionally develops into severe dengue, which is the leading cause of deaths among children in Asian and Latin American countries.
Symptoms for Severe Dengue
1. Severe abdominal pain
2. Rapid breathing
3. Bleeding gums
4. Fatigue
5. Persistent vomiting
6. Blood in vomit
Treatment
There is no specific treatmens for dengue fever but it is important to maintain the patient's body fluid volume in severe cases.
How to prevent dengue fever
The best way to prevent the transmission of dengue virus is to avoid getting bitten by mosquitoes.
1. Avoid mosquitoes from accessing egg-laying habitats such as open water containers near the garden or balcony, broken pots, tires and tubes.
2. Proper disposal of solid waste.
3. Clean and cover water storage containers on a weekly basis.
4. Use long trousers/pants and long sleeved shirts during the monsoon.
5. Use mosquito repellants or net, window screens and insecticide treated materials.