Arunlidhi starrer "Demonte Colony" continues to rock at the box office. Now, the good words of Vijay are likely to boost the business of the Tamil movie.
"Demonte Colony" had opened to extremely positive reviews on 22 June. The Tamil film, even without a star cast, made good business in the opening weekend. By the end of six days, the film had raked in ₹5.35 crore.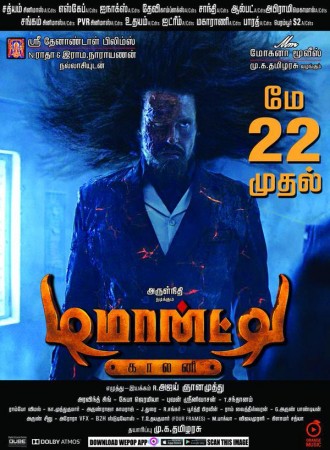 Now, the latest reports say that by the end of the second week, "Demote Colony" has earned ₹8.85 crore. The nett business is ₹7.22 crore. Trade tracker Sreedhar Pillai confirmed the same and tweeted, "#DemonteColony -TN Theatricals, May 22-June 4 :Total TN Gross= 8.85 Cr, Net = 7.22, Producer Share = Rs 4 Cr (approximate). Congrats!"
This is considered as a huge achievement for a movie, which does not have a star cast. The underlining part of "Demonte Colony" success story is that all sectors (Producers, distributor and exhibitors) have made money out of the Tamil flick.
The Tamil movie is made with an approximate budget of ₹2 crore and the movie has made four times higher business than the investment. Once again it has proved that the Kollywood audience encourage films with good content.
Vijay Praises "Demonte Colony"
Director Ajay Gnanamuthu had assited AR Murugadoss' earlier films like "Thuppakki" and "Kaththi". As a result, he knows Vijay very well and the young director had a special screening for the actor recently. After watching the flick, Ilayathalapathy had good words about the film.
Vijay's good words are expected to boost the collections of the movie as the fans of the actor have taken notice of his appreciation on "Demonte Colony".
"Demonte Colony" is produced by Arulnidhi's father MK Tamilarasu. It has Keba Jeremiah's music, Aravind Singh's cinematography and Bhuvan Srinivasan's editing.