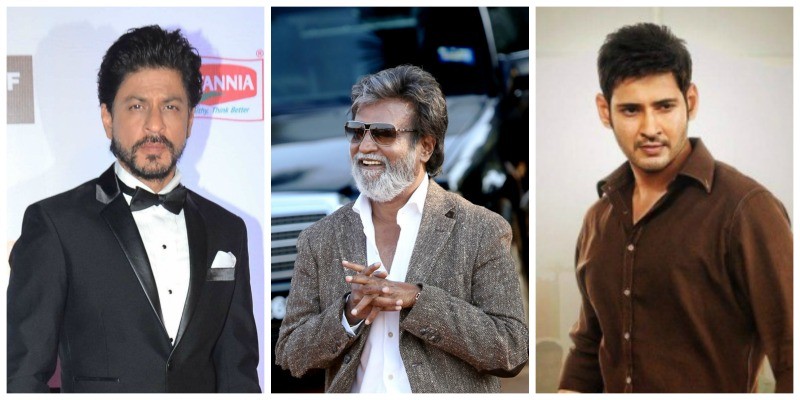 The Narendra Modi government's ambitious demonetisation drive has met with mixed response. While the good intention has been lauded by people and politicians across the spectrum, the poor implementation has come under scanner, thereby giving an opportunity for the opposition parties to take a united stand on the issue.
With negative campaigns getting stronger by day, the Bharatiya Janata Party has reportedly decided to up the ante against the opposition political parties by gaining support from celebrities, who had good words about demonetisation soon after the decision was announced. Rajinikanth, Shah Rukh Khan, Mohanlal, Mahesh Babu and many big names from the film industry had hailed PM Modi's bold decision.
Now, the central government plans to record their messages in support to the demonetisation drive, the Times of India quoted a highly-placed source as saying. The video messages will be aired in theatres across the nation.
"Airing of this video will be made mandatory before screening of every film in theatres. The party is also going to rope in top film stars to support the demonetisation drive," the source told the daily. The report further adds that the videos will also be released on Facebook, YouTube and Twitter.
On November 8, PM Modi had made a sensational announcement on TV when he rendered currency notes of Rs 500 and 1,000 denominations redundant. The decision is aimed at curbing corruption, black money and fake currency, which are among the major drawbacks in the country's economic growth.