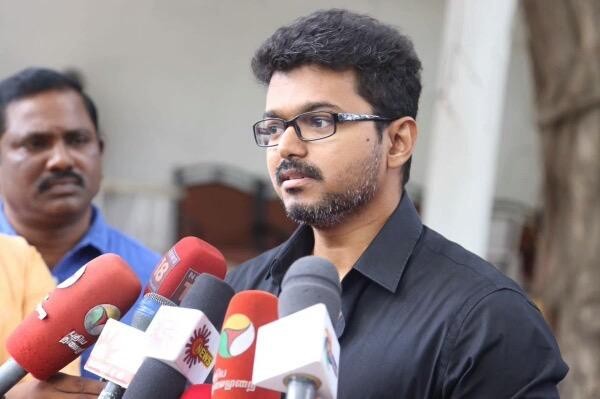 Ilayathalapathy Vijay has been offered to join the Bharatiya Janata Party (BJP) following his views on the demonetisation of Rs 500 and 1000 notes. The Tamil Nadu BJP has requested the actor to join the saffron outfit to work for the poor people.
Vanathi Srinivasan, the vice president of Tamil Nadu BJP, has reacted to Vijay's views and said: "He should be part of the BJP, which works for the poor. The present political situation is ideal for the actor to take a plunge into politics and join hands with the BJP to work for the betterment of economically and socially backward class."
She added that politicians and film celebrities should distribute their excess wealth to the poor. "People who have been labelling the BJP as the pro-rich party are in a state of shock after our Prime Minister took a bold decision on scrapping Rs 500 and Rs 1000 notes. The positive result is out as there is a good inflow of money in the accounts of poor people in banks."
A week after the demonetisation, Vijay broke his silence on the issue on Wednesday, 15 November, with a balanced opinion. While he praised Narendra Modi for his bold decision, the actor expressed his unhappiness over its implementation as it was affecting the poor.
It has to be seen whether Vijay will react to Vanathi Srinivasan's offer.
Vijay had expressed his interest to join politics on several occasions earlier and had claimed that he would enter it at an appropriate time. It is interesting to note that the actor shares love-hate relationships with the leading Tamil Nadu-based political parties like Dravida Munnetra Kazhagam and the ruling All India Anna Dravida Munnetra Kazhagam.