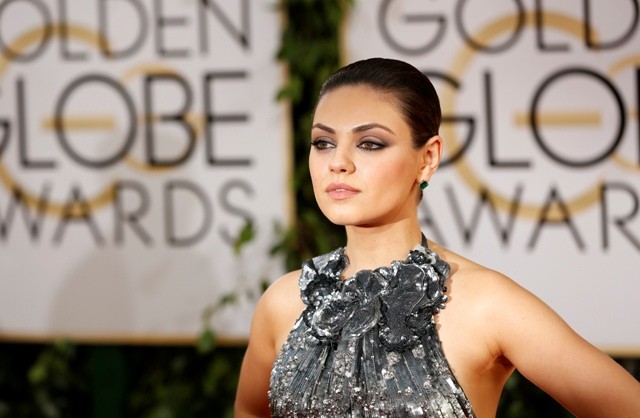 Demi Moore has apparently decided to put the drama of her separation with former husband Ashton Kutcher behind her, now that he has welcomed a baby girl with fiancée Mila Kunis.
Moore is even said to have expressed a desire to help Kutcher embrace the role of being a new dad to little Wyatt Isabelle Kutcher.
"Demi is putting the past behind her now," a source close to Moore told Radar Online. "She is in total acceptance now. She ultimately has great love for Ashton and has accepted the fact that he is in love Mila and that they are starting a family."
"Things have settled down a lot, and she wants to be there for Ashton's family," the source said, adding that Moore has "offered to help in any way that she can with the baby and with Mila."
Kutcher and Kunis welcomed their first child on 30 September, and the "Two and a Half Men" actor announced the news through his A plus website a couple of days later. "Mila and I would like to welcome Wyatt Isabelle Kutcher to the world. May your life be filled with wonder, love, laughter, health, happiness, curiosity, and privacy," he wrote.
The actor also attached six baby photos, including that of a llama, a dog and a monkey, along with his statement. "Can you guess which one is ours, or does it really matter? All babies are cute," he added.
Kunis and Kutcher, who first met on the sets of "That 70s Show" in 1998, started dating in 2012, soon after his split from wife Moore. Kunis recently opened up about her personal life during an interview with W Magazine, stating that she was marrying the first person she's really kissed. She also added that Kutcher was one of her celebrity crushes.
"We all get movie star crushes. I'm marrying mine," she told the magazine.
As for her priority now that she has become a mom, the "Black Swan" actress said that her family is going to be her top-most concern.
"I had already decided to take a year off. I have never wanted to be the person who only has business on her mind," Kunis explained. "To me, this job has always been a hobby that turned into a great profession, but I don't eat and breathe acting. But I'm excited about being a full-time mom. Although, give me a year of not working and I'll see how I feel."