The year 2014 had seen a widespread uproar over hackers leaking naked selfies of young celebrities from the ever-so-confusing cloud, but 2015 saw celebrities take the power back. From youngsters like Demi Lovato to mother-of-two Kim Kardashian, Hollywood celebs made the choice of sharing racy photos of themselves on social media, mostly to prove a point.
Demi Lovato, for example did a naked "#Confident" photoshoot for Vanity Fair, but insisted the photos not be "touched" or photoshopped. She wanted the most authentic version of her to be shared with her fans — curves, stretch marks and all. She attributes a lot of her confidence to boyfriend Wilmer Valderrama, and we are definitely happy for his influence on her journey to be #confident.
Meanwhile, her former BFF Selena Gomez also went nude for the album cover of "Revival". The rumoured girlfriend of 1D's Niall Horan wanted a pictorial representation of how much the "real stuff" she has gone through in the recent years allowed her to be the confident person she is now. She wanted the vulnerability and maturity evident in her music to be portrayed in the photo as well.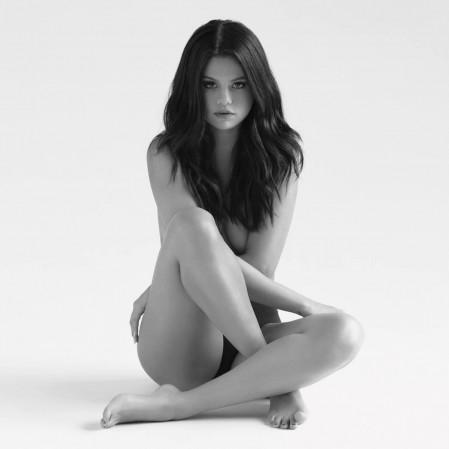 When Demi and Selena got naked, the Internet went on a frenzy, but when fellow-Disney child star Miley Cyrus did the same, it did not seem like a big deal, especially because at this point, anything Miley does has stopped surprising us. She has been a part of many naked photoshoots, some just for the fun of it, but mostly because she wants to spread the message of equality and anti-bullying.
Kim Kardashian, too, is no stranger to nude selfies, but earlier in 2015, when a bunch of people started criticising her for her weight — whether it was that she was too skinny or too fat to be pregnant — Kim K used it to shut all the haters. Mother of North West and Saint West wrote: "First they say I'm too skinny so I have to be faking it...Now they say I'm too big so I have to be faking it...SMH! Some days I'm photographed before I eat & look smaller, some days I've just eaten & I look bigger. It's all a part of the process. I think you all know me well enough to know I would document the process if I got a surrogate. Everyone's body is different, every pregnancy is very different! I've learned to love my body at every stage! I'm going to get even bigger & that's beautiful too! I'm blessed to even be pregnant & even luckier to not have preeclampsia as far as I know, so I don't have the swelling issue this time! They also say your body carries a boy different than a girl! Whatever the case may be I'm grateful to God for this miracle & no matter what rumors or comments you throw my way this time they truly don't affect me! #NoFilter #NoPhotoShop #GoodLighting ? (sic)"
Comedian Amy Schumer is not one to shy away from making a point or a joke, especially if it involves making fun of herself. So, in a brilliant Annie Leibovitz photoshoot, the "Trainwreck" star posed nude, and in all her flabby glory she looked fabulous.