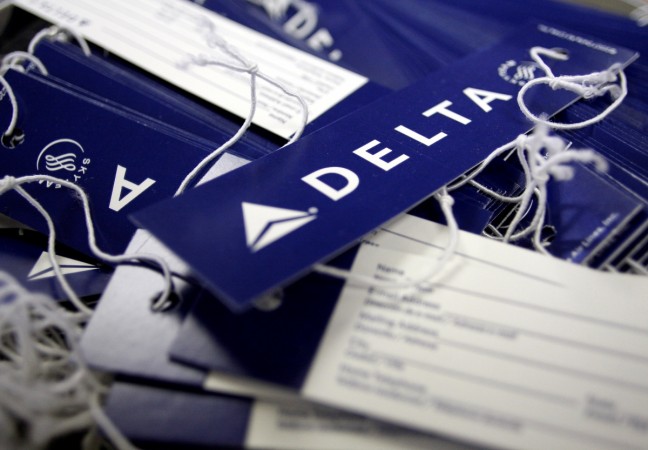 Delta Air Lines has apologised after a man on board a flight from Atlanta, Georgia, to Allentown, Pennsylvania, went on a pro-Donald Trump rant. The man, whose video was posted on Facebook by a co-passenger, has been banned for life by the US-based airline.
Delta Airlines CEO Edward Bastian said in an internal memo that the company will refund the ticket cost of passengers on the flight from Atlanta to Allentown on November 22. The matter came to attention after the video went viral.
"We got some Hillary b----es on this plane?," the man asks loudly while standing in the aisle.
Referring to Trump's victory, he says: "If you don't like it, too bad."
The video was taken by Emma Baum, a 21-year-old Quakertown native who now lives in Belize, Central America. She said that she first noticed the man while he was at the airport terminal and kept chanting pro-Trump slogans.
She asked the man about the presidential elections since she was out of the country for a while. He jumped out of his seat to tell her about Trump. She told him she's going to record his statement, to which he replied, "'Go ahead! I want to tell everyone about Trump. I hope it goes viral,'" Baum said.
In the video, the man claps his hands, shouting to the passengers, "How many people, man?" He loudly claps his hands to a mostly silent audience and says, "Really? Ain't nobody going to say sh-- on this plane?"
One woman off camera says, "We can't hear you," and the man points and claps.
"Donald Trump, baby!" he hoots. "We got some Hillary b----es on this plane?"
"Trump! It's your president," the man shouts. "Every god---- one of you. If you don't like it, too bad."
Bastion said that the man should not have been allowed to continue the journey.
"We are sorry to our customers who experienced this disruption," Delta posted on its website on Saturday, referring to Flight 248 Tuesday from Atlanta to Allentown. "We have followed up with the teams involved and all agree that this customer should not have been allowed to continue on the flight. Our responsibility for ensuring all customers feel safe and comfortable with Delta includes requiring civil behaviour from everyone. The behaviour we see in this video does not square with our training or culture and follow up will continue so we can better ensure our employees will know they will be fully supported to make the right decisions when these issues arise."