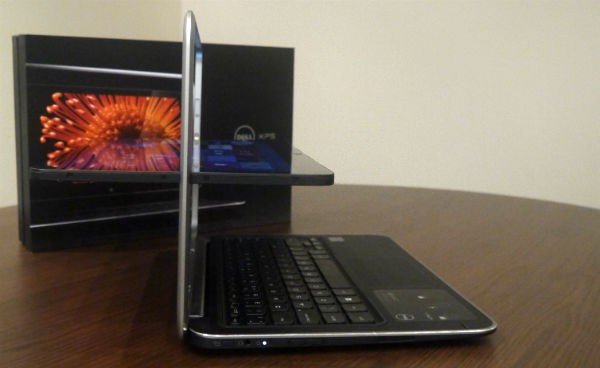 Dell India on Wednesday began rolling out a 12 percent discount on its XPS 12 Convertible Ultrabook to commemorate the special date 12/12/12.
The offer will be available at Dell authorised showrooms across the country. Customers can also avail the offer by dialling Dell's toll free number 1-800-425-4026. The device currently sells for ₹90,490 with taxes and the discount will be calculated on this price.
"To celebrate the 'once in a century' date 12/12/12, Dell India is offering a 12 per cent discount on the XPS 12 Convertible ultrabook. This special offer is available on the Dell XPS 12 only on Wednesday," said Dell in a statement.
The newly launched XPS 12 Convertible comes with a flip hinge touchscreen display. The device chassis is an assortment of machined aluminium and carbon fibre. It houses a full HD screen display which gives 97 percent more pixels than a standard HD display.
The display also gets Corning Gorilla Glass in addition. The flip hinge allows a user to transform the device from a traditional laptop/ultrabook to a tablet within seconds. Seeking to lure customers on this day, Dell is providing the flexibility to choose between the third generation Intel Core i5 and Core i7 processors and storage options of 4GB and 8GB RAM. The device comes preloaded with Windows 8 (64-bit) Single Language version.
"The touchscreen display is designed to take advantage of the Windows 8 operating system advances for touch interaction", Dell had said earlier.
Consumers seeking to purchase its XPS 12 Convertible Ultrabook can also place orders at Dell India's official website.