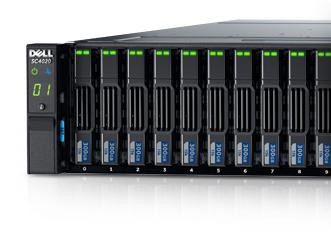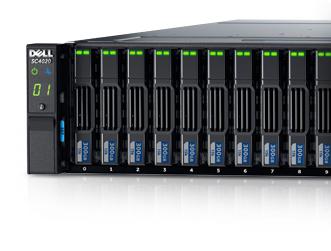 Dell has launched 2 new All-Flash Array (AFA) Storage utilities globally.
The new storage devices are focused at the enterprise segment and the manufacturer claims both the products will be the cheapest available options in the all-flash mid-range storage category.
The Dell Storage SC4020 Entry Level AFA Single Tier configuration includes six 480GB read intensive SSD units, a total of 2.8TB of raw storage capacity, while the Flash Optimized AFA multi-tier configuration includes the same six 480GB Read Intensive SSD's and includes an additional 200GB Write intensive SSD units for a total of4TB plus storage capacity.
Both new AFA configurations are based on the Dell Storage SC4020 array, which includes 24 drive bays and dual controllers in a 2U chassis, plus all standard software, options, installation and three-years of Dell Copilot support.
Customers may continue to expand their Dell Storage SC4020 AFA as an all-flash solution by adding additional read-intensive or write-intensive drives – or achieve additional cost savings at any time by automatically moving cold data to one or more optional tiers of traditional spinning disks. In either case, all incoming writes and "hot reads" are handled by the fastest SSD tier, ensuring maximum application performance.
"For years, price has been the number one barrier to enterprise flash adoption, and we're knocking down these walls to make the high performance, reliability and smaller footprint of flash practical for almost any workload," said Alan Atkinson, general manager, Dell Storage. "As Dell continues to bring down the cost of enterprise class storage, we now offer customers the industry's easiest to use and lowest cost entry point into mid-range, all-flash enterprise arrays."
The Dell SC4020 Single Tier will be available for $25,000 while the Multi Tier AFA storage solution will be available at $35,000.