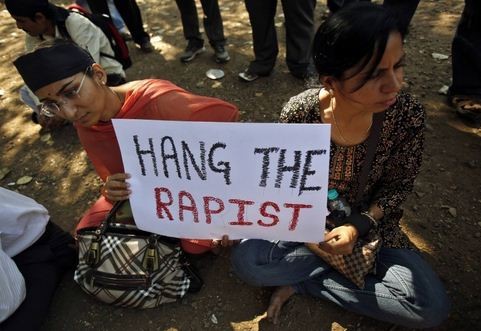 Two drunken men shot down a 25-year-old woman just outside the Sarai Kale Khan bus terminal in Delhi on Sunday evening.
According to The Times of India, the incident took place around 7.45pm and the victim, identified as Pooja, was accompanied by her husband.
An eyewitness said the men were openly abusing her and tried to force her on their bike. When she tried to escape from them, one of the assailants pulled out his pistol and shot her dead.
"I was standing about 10 metres away and could see the two men arguing with her. I couldn't hear exactly what they were talking about, but the woman's body language suggested she was resisting them. In fact, she had moved close to a tea stall, thinking she would be safe there. But suddenly, one of the men took out a pistol and shot her," the eye witness told The Times of India.
The victim was immediately rushed to the AIIMS Trauma Centre where doctors declared her dead due to the seriousness of her injuries.
Police have nabbed the attackers, one of whom was identified as a resident of Bihar. The accused are being interrogated at the Sunlight Police Station.
Officials claimed that the one of the accused, Munish Yadav, was acquainted with the victim, and thus inferred that it was not a case of molestation but a crime induced by personal grudge.
Police said that Yadav was apparently upset with Pooja for causing trouble in his relationship with a friend of hers. This may have triggered him into taking the drastic step.
The case comes at a time when the whole country is pushing for the execution of the accused in the Delhi gang-rape cum murder case. The brutality of the crime, which took place on 16 December last year, had sparked nationwide protests demanding justice for the victim and protection of women in the country.
For the Delhi government, which is already faced with an uphill task to keep the city crime free for women, Sunday's incident is another stark reminder of the vulnerable state of women and the state government's incapability to protect them.