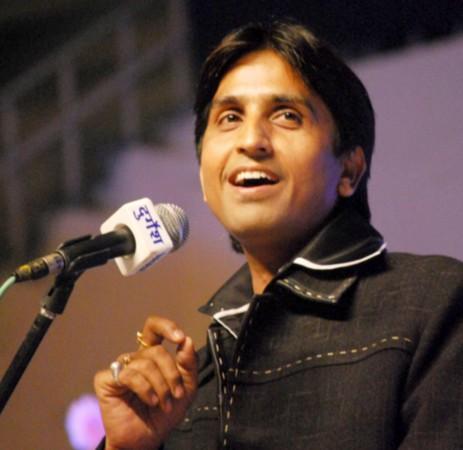 A homemaker from Delhi has filed a police complaint against poet and Aam Aadmi Party (AAP) leader Kumar Vishwas for making offensive remarks against women on the popular Hindi stand-up comedy show – The Kapil Sharma Show.
Has Kumar lost 'Vishwas' in AAP? Arvind Kejriwal says he can be convinced to stay
According to India Today, the complainant was quoted Vishwas as saying, "Jis samay chunav hota hai, to apne colony mein politician logon ko badi dikkat hoti hai...matlab jis ladki se aapka affair chalao uske pati ko bhi jijaji kehna padta hai, jijaji vote de dena samaan to aap le hi gaye. (In the times of elections, politicians in our colony face a lot of problems. They have to call even that man 'jija jee' (husband of sister), who is the husband of the woman you had an affair with. You have to say jija jee give us votes, you have already taken our object)."
The homemaker, who is also a social worker, filed the complaint with the Dabri police station of West Delhi on Tuesday (July 4). The woman, a resident of Jeewan Park, also mentioned in her complaint that her daughter who was watching the show along with her asked her whether women become an "object" after getting married. She also asked her whether women were mere "objects".
The show which was aired on July 1 also had poets Shabina Adib and Dr Rahat Indori in participation.
Interestingly, this is not the first time Vishwas had made derogatory comments against women.
In 2014, Vishwas in a YouTube video had mocked at the dark complexion of the nurses who come from Kerala. "Earlier nurses used to come from Kerala, kali-peeli (dark skinned), one would naturally feel like calling them sister," Vishwas was quoted as saying in the video by India Today.