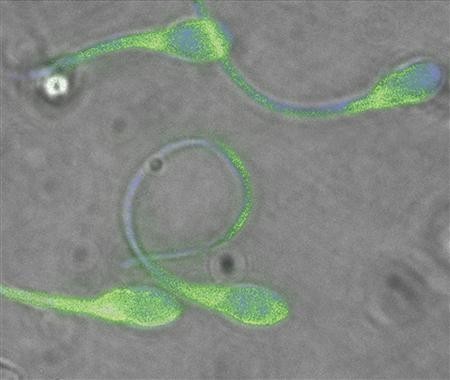 In a bizarre incident, the widow of a young man based in Delhi asked the doctors at the All India Institute of Medical Sciences (AIIMS) to retrieve his sperm so that she can have a baby. The couple were married for a few years but did not have a child.
The parents of the man have also supported the request of their daughter-in-law, a doctor at AIIMS was quoted by the Times of India as saying.
The doctors have however turned down the woman's request as there are no clear guidelines on postmortem sperm retrieval (PMSR) in India.
Currently there are only guidelines for Assisted Reproductive Techniques (ART), under which a sperm can be used for artificial insemination purposes provided it was extracted during the lifetime of the man/husband.
However, no rules exist for the retrieval of sperm from dead men, which is the case with PMSR. However, countries such as United Kingdom, Japan, Australia allow PMSR, according to the daily.
Doctors, meanwhile said that although it is quite possible to retrieve sperm from the dead person which could then be preserved, the absence of rules makes their job difficult.
"Retrieval is a simple process. It can be done within five minutes by dissecting the testis and extracting the sperm. But there are ethical and legal issues involved," Sudhir Gupta, head Forensics Department , AIIMS was quoted by the TOI as saying.
He further said that the sperm can survive inside the testicular cavity of a man for a day following his death.