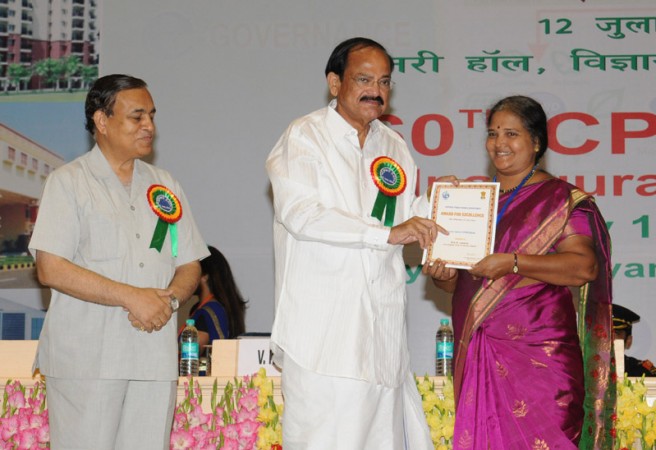 New Delhi has topped the states and union territories which failed to utilise the Rs 12,397 crore central financial aid for urban development under the Jawaharlal Nehru National Urban Renewal Mission (JNNURM), disclosed Union Urban Development Minister M Venkaiah Naidu in Lok Sabha on Wednesday.
The Delhi government, with considerable slum residents hankering for decent shelter, has failed to avail the central assistance under JNNURM. The government had earlier stated that 46,724 homeless people live in Delhi and the National Capital Region (NCR).
"Delhi topped the list of under-users, having failed to avail central assistance of Rs 1,130 crore as against the committed assistance of Rs 2,327 crore under the component for improvement of infrastructure and other projects in 65 identified big cities. This amounted to only 49.00 per cent utilization of the committed central assistance," Naidu stated.
"Other under performers included - Goa with only 25% utilization of central assistance, Bihar (39%), Kerala (39%), Mizoram (44%), Punjab (45%), Jharkhand (48%) and Meghalaya (50%)."
Meanwhile, 668 small and medium towns reported better utilisation of JNNURM funds with an overall utilisation of 76 percent of central assistance, Naidu said.
The JNNURM was launched between December 2005 and March 2014. Under JNNURM, the central government had committed itself to provide a total assistance of Rs 46,787 crore to states/UTs for taking up urban infrastructure/development projects. Release of central assistance was linked to the implementation of reforms. States/UTs could avail only 73.50 percent of the central assistance, Naidu stated.
The Urban Development Minister said that the government is working on the concept of 'smart city' and the contours of implementing the project for developing/building 100 such cities. All stakeholders will be consulted in the matter and this scheme was discussed at a recent meeting of Urban Development Ministers of States and Union Territories, he added.
Naidu said that the Parliament would be conveyed the details of smart city project after their finalisation.
The inflow of Foreign Direct Investment (FDI) has helped Indian urban projects, the minister stated. The FDI beneficiary projects included construction of townships, housing and infrastructure development spread across 22 states/union territories. Delhi topped the list of recipients of such FDI with an investment of $565.97 million, followed by Chennai ($220.84 million ), Mumbai ($177.04 million) and Ahmedabad ($131.77 million).
Naidu revealed that between April-2013 and April 2014, a total of Rs 7,924.85 crore ($1295.05 million) FDI equity has flown into Indian urban projects.
As the influx of people from rural areas to urban pockets is on the rise, the number of homeless in the country is also increasing. As per the Census 2011, 9,38,348 homeless people are living in urban areas of the country. Homeless people account for 0.25 percent of the total urban population in the country and 0.29 percent in case of NCR.