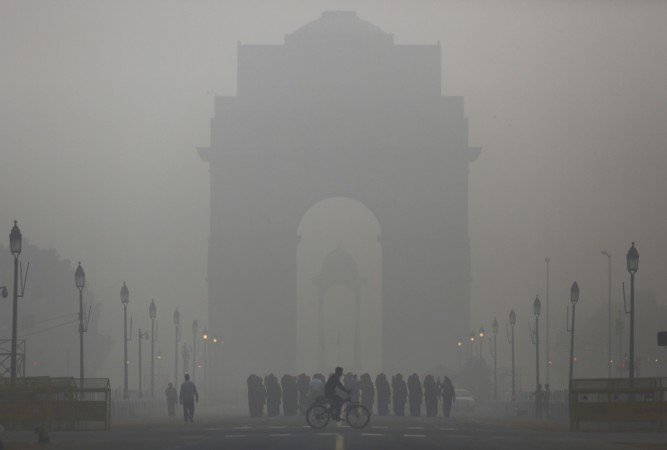 With heavy smog continuing to engulf the Delhi-NCR region, Thursday morning saw a 20-car pile-up on the Yamuna Expressway near Mathura. Numerous people are reported to be injured.
The pollution levels in the region are likely to stay very severe and affect visibility over the next few days. The worst affected areas in Delhi right now are Anand Vihar, RK Puram, Punjabi Bagh and Mandir Marg where there are record levels of pollution. PM levels are at 999 in these areas.
Meanwhile, on Tuesday the Delhi Pollution Control Board stopped airing its 24-hour average of pollution levels. The Delhi government had called for a meeting with the Punjab, Delhi, Haryana, Rajasthan and Uttar Pradesh governments to enforce a ban on stubble burning.
Delhi recorded high levels of pollution on the morning after Diwali even as thick smog hung in the air and visibility was affected. Particulate Matter or PM 10 concentration stood at over 1,600 micrograms per cubic metre, whereas the safe level is at 100 mg/cubic metre, around 2 am in Delhi's Anand Vihar. Near the US Embassy area in New Delhi, PM 2.5 was up to 999 and in RK Puram it was at 643. The other measure for air quality — PM 2.5 — was 14 times the safe limit, according to Central Pollution Control Board data. PM 2.5 level near Anand Vihar was at 702. The air quality in Delhi and other northern cities like Kanpur and Lucknow were at "severe" at 7 am on October 31 morning.