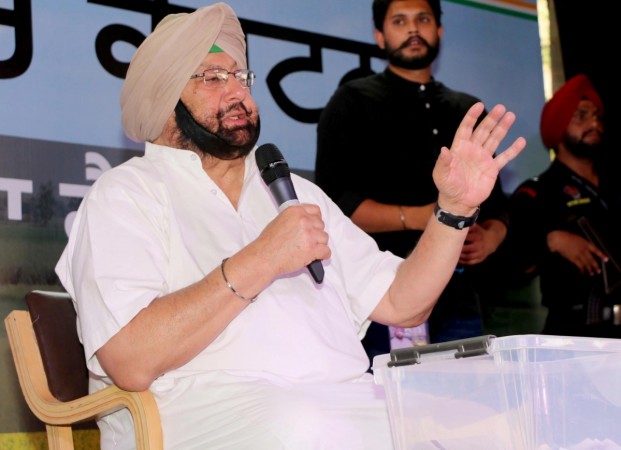 Just a few hours after Delhi Chief Minister Arvind Kejriwal asked his Punjab counterpart Amarinder Singh to meet him in Chandigarh to discuss Delhi's pollution and illegal crop burning in Punjab, Singh refused to hold a talk with Kejriwal and said that that "he did not have the same luxury of time."
Kejriwal who is on the way to Chandigarh along with Delhi's enviroment minister to meet Haryana CM Manohar Lal Khattar had taken to Twitter on Tuesday to invite the Punjab CM to talk about the worsening pollution in Delhi.
"Sir, I am coming to Chandigarh on Wed to meet Haryana CM. Would be grateful if you could spare sometime to meet me. It is in collective interest," tweeted Kejriwal on Tuesday morning.
Singh says Kejriwal trying to politicise Delhi pollution
However, Singh refused to meet Kejriwal and even said that Kejriwal was trying to politicise the matter, which is a serious issue.
Singh in a statement also said that the meeting would be futile.
"Kejriwal's tendency to indulge in petty street politics was well-known," the statement quoted the Punjab CM as saying.
He also added that the Aam Aadmi Party leader was evidently "trying to divert public attention from his own government's failure in Delhi to check the problem of pollution, as exposed by the response of the National Green Tribunal (NGT) to the ill-conceived odd-even scheme".
According to Singh, urban pollution was contributing to Delhi's deteriorating situation more than crop burning in Haryana and Punjab.
"The problems faced by Delhi and Punjab on this count were completely divergent, with no meeting ground. Unlike Punjab, the Delhi problem was the result mainly of urban pollution caused by mismanaged transportation and unplanned industrial development," the statement said, while adding that stubble burning by farmers needs an economic solution.
"As far as stubble burning was concerned, it was not a political issue that Kejriwal was trying to project it as but was an economic problem crying for economic solutions, which the central government alone was in a position to provide," said the Punjab CM.
Meanwhile, Kejriwal is hopeful that his meeting with Khattar would yield a solution.
Myself, Del Env Minister n Env Secy on our way to Haryana to discuss issues related to pollution with Hon'ble CM of Haryana and his team. Look forward to a fruitful discussion

— Arvind Kejriwal (@ArvindKejriwal) November 15, 2017