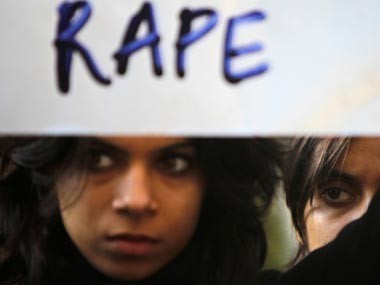 The police investigating the rape case of 7-year-old school girl inside an MCD school in Mangolpuri, Delhi on Thursday has ruled out the involvement of outsider in the crime, reported CNN-IBN.
No arrested has been made in connection with the case so far.
The police quizzed four people on Friday and has summoned 15 teachers, including 13 female for further questioning on Saturday.
Meanwhile, stating that the condition of the victim was stable, Dr Puneeta Mahajan, medical Superintendent, Sanjay Gandhi Memorial Hospital said told CNN IBN, "The patient was discharged in a stable condition yesterday at 4 pm. Prima facie medical tests confirmed sexual assault. We are awaiting final reports."
After the incident came into light, local residents and victim's neighbours clashed with the police on Friday outside the hospital where the child was admitted alleging that the police did not take action against the accused. The angry mob also pelted stones at vehicles and damaged hospital property.

The police resorted to lathi charge to disperse the violent protestors. Heavy security has been deployed in the area.
The incident took place on Thursday when the child went missing during the mid day meal. She was sexually assaulted by a stranger who then threatened of dire consequences if she revealed the matter to anyone and left her off in the evening.
The traumatized girl then confided the incident to her parents who took her to the hospital where the doctors confirmed of sexual assault.
The victim's parents filed a complaint with the police on Friday morning after which a rape case was registered.
"The girl told us that she was gagged, tied and told that she would be killed if she told anyone," a family member told CNN-IBN.
The reports of the shocking incident comes a day after the Finance Minister P Chidambaram introduced the "Nirbhaya Fund" for women's security and empowerment in the Union Budget 2013-14.
"We have tried to bring changes in our laws, fast track courts and the law and order situation. However, we have not seen the changes take place as fast as we would have liked," said Delhi Chief Minister Sheila Dikshit.