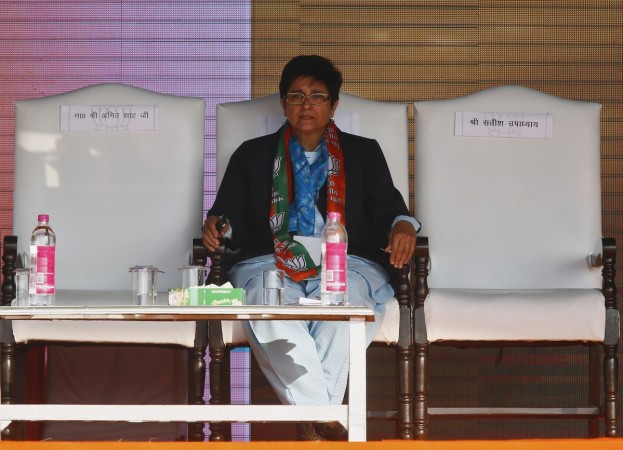 The Assam police have on Thursday filed an FIR against BJP Chief Ministerial candidate Kiran Bedi and four other party leaders for referring to the people of North East India as "immigrants" in their vision document.
Along with Bedi, the case has been slapped against BJP's Delhi president Satish Upadhyay, the vision document chairman Harsh Vardhan, spokesperson Praveen Shankar Kapoor and the party's state in-charge Prabhat Jha.
The Assam police registered the case based on Guwahati businessman Arun Pathak's complaint. All the four BJP leaders have been booked under the Indian Penal Code's Section 153 A for promoting "enmity between different groups on the grounds of race, residence, language," The Times of India reported.
In his complaint, Pathak has challenged the clarification the BJP gave after being slammed by north-easterners for calling them immigrants. "The word immigrant cannot be a spelling mistake. The document was surely printed after being proofed. This is a racial offence," he said.
He further claimed that by using the word immigrant for one section of the society, the party tried to "promote racial disharmony and ill-will between the northeast and the rest of the country".
Pathak has even alleged that the corrected version of the pointer in the vision document is equally racial.
"The BJP's Delhi unit issued a clarification and termed us 'people from the northeast in Delhi'. This is equally offensive as the northeast does not only belong to people of northeastern origin. By using the phrase, the accused have further alienated the people of the region on the basis of their racial and geographical origin," Pathak said.
BJP had evoked a controversy earlier this week by referring to the people of north east india, living in Delhi, as migrants. After criticism over the usage of word, BJP withdrew the word and apologised saying it was a printing error.