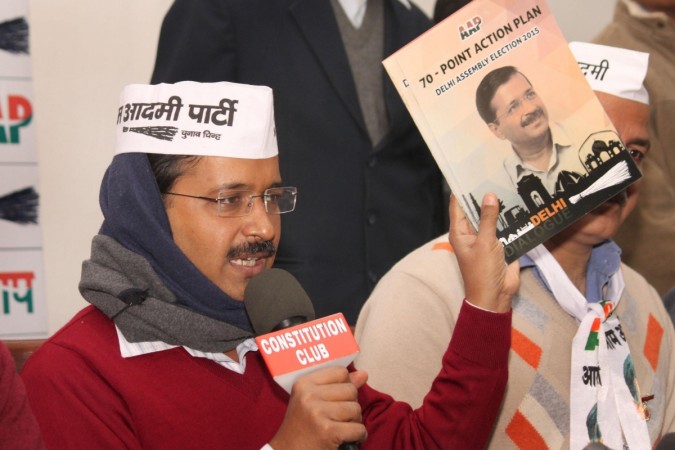 Tipped to be the chief minister of the national capital for a second time, AAP president Arvind Kejriwal released the party's manifesto on Saturday promising full statehood for Delhi.
While taking a swipe at BJP for not even having a manifesto, Kejriwal said that his party's manifesto was prepared over four months and it was their holy book, reports NDTV.
Addressing the issue of women's safety, the former Delhi CM said that 10-12 lakh CCTV cameras would be installed, and that fast track courts would tackle cases of violence against them.
He also said that power and water tariff would be lowered.
While promising free Wi-Fi for entire Delhi, Kejriwal said that India's capital would be turned into a global city.
The other points made by the Kejriwal included launching of special housing schemes for government servants and a gradual move towards solar energy.