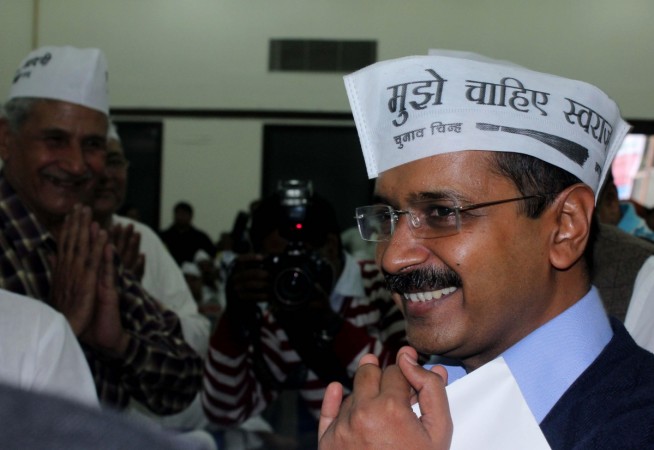 According to the latest snap poll conducted by ABP News-Nielsen, AAP holds an advantage over BJP in the upcoming Delhi Assembly Elections.
The major support base for AAP comprises of Muslims, SC/ST/OBC and lower income groups.
There has been an increase of 4 percent (from 46 percent to 50 percent) for AAP in the latest poll compared to the previous snap poll conducted in the second week of January. BJP on the other hand finds itself at 41 percent, a decrease of 4 percent, reports ABP News Bureau.
It seems that Kiran Bedi's entry is not doing the trick for BJP as the party is not gaining any additional voters. But as far as committed voters are concerned, BJP still has the higher proportion with 84 percent saying, "they shall definitely vote for BJP now". With a very small proportion of voters intending to switch parties, the loyalty factor is playing a major role. However, there are some who say that they could change their mind later and vote for BJP.
According to the poll, Kejriwal at 51 percent is the frontrunner for the CM's post, while Bedi is second at 40 percent.
Kejriwal is most-suited to be CM of Delhi, according to three-fourth of the Muslim respondents.
While those with an income of Rs. 25,000 per month or more are favouring the BJP, majority of respondents belonging to the lower income group are favouring AAP.
The consensus is also reflective of the CM candidature preference of the two parties - Kejriwal and Bedi.
However the advantage for AAP is that the party is the favoured choice of the youth (18-23 years) as well as the large majority of Muslim respondents.
The BJP on the other hand is slated to benefit from the Modi wave among the male respondents, while the opinion among the fairer sex is divided between Modi and Bedi.