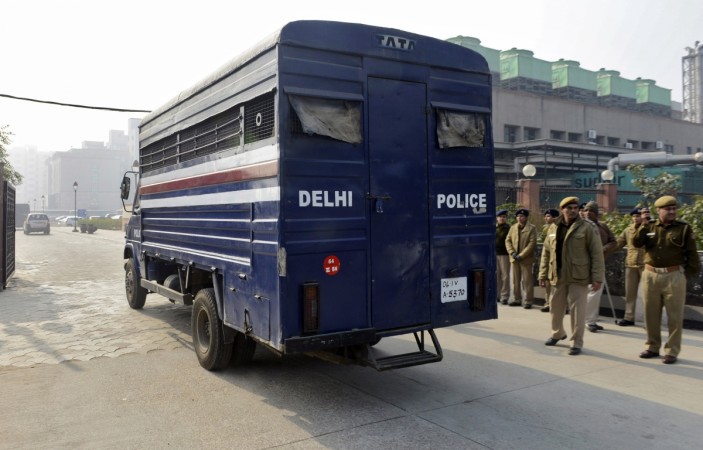 A Delhi police constable was shot at by a security official at the All India Radio station office on Monday, after the former reportedly crashed his car into the office gates.
The Delhi police constable Ankit Kumar crashed his car into AIR's office gates early on Monday at about 3 am, and was shot at by a guard, who is a constable with the Nagaland Police, according to IANS.
Kumar was reportedly drunk while he was off duty and was said to be on a 'joyride with his friends' when the accident occurred, according to The Times of India.
Kumar, said to be in his 30s, was shot in his chest and was rushed to a hospital, where doctors said he was out of danger.
"Ankit Kumar's car crashed into AIR's gate early morning. The impact of the collision was such that the car entered the premises through the locked gate. However, when he was trying to reverse his car to get out, he was shot at by the guard," Deputy Commissioner of Police Madhur Verma told IANS.
Kumar has been booked under negligent driving in a case registered at the Timarpur police station.