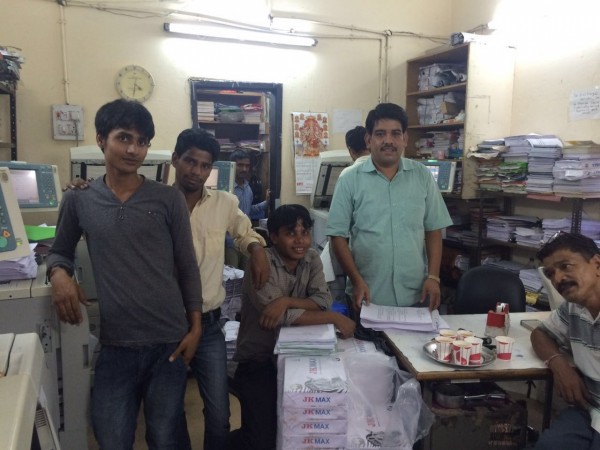 The Delhi High Court on Friday dismissed a long pending case against a photocopy shop filed by three major international publishers over the sale of photocopied books and pages in Delhi University.
The petition moved by publishers Oxford University Press, Cambridge University Press and Taylor & Francis in November 2012 alleged that photocopying of texts by Rameshwari Photocopy Service, located in Delhi School of Economics in north campus, violated copyright laws and caused huge financial losses to the companies.
The presiding judge also lifted the ban on Rameshwari Photocopy Service from issuing copies of chapters from textbooks while delivering the verdict that is likely to have significant influence on copyright laws in India.
The petition moved by the publishers had prompted a rare display of solidarity as Delhi University teachers and students, irrespective of political affiliations, jointly opposed the move. They defended the use of reproduced copyrighted books by students saying it was "reasonable educational needs" and should not be treated as infringement.
Another argument put forth by students and teachers was that the books were way too expensive for students. The university also pointed out certain exemptions on "fair use" under the copyright Act, 1957, which excludes educational propose from the purview of infringement. Rather than commercial exploitation, photocopy of copyrighted books in the university's campus was done by students for preparation of their educational needs.
While most domain experts such as intellectual property rights lawyers are celebrating the verdict as a victory for public interest at large, they underscore the physical and emotional trauma suffered by the aggrieved party in the case.
Speaking to International Business Times, India, Dharampal Singh, the owner of Rameshwari Photocopy Service, let out a sigh of relief after hearing the news of the verdict through a phone call from his lawyer Rajesh Yadav. "Our four year battle is finally successful," said Dharampal.
During the proceedings, Dharampal, who was funding his case himself, received a serious financial setback. The ban affected his business disproportionately. Singh claims each hearing cost him between Rs. 20,000 to Rs. 40,000. "If there was one more hearing, I don't know how we would manage. I shuddered to even think about it. I would have had to sell my kidney to cover the costs," said Dharampal.