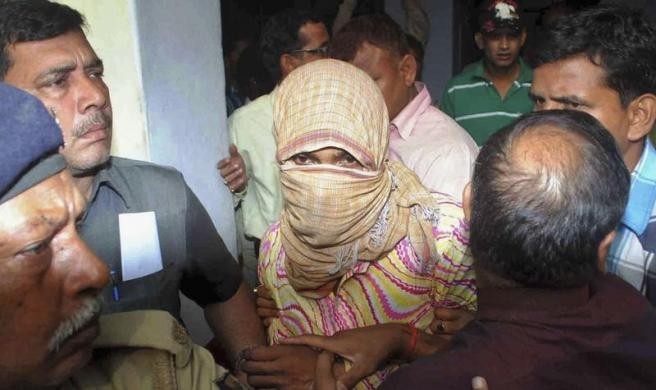 In another shocking revelation, Pradeep Kumar, the second accused in the Delhi minor rape case, has confessed to raping the five-year-old girl even after she lost consciousness.
Pradeep and the main accused, Manoj Kumar, had viciously raped and mutilated the girl in Manoj's room on 15 April, in east Delhi's Gandhi Nagar area.
Pradeep told police that they inserted candles and bottles in the victim's body to stop her from bleeding. The drunken duo continued raping her even after the girl was past her consciousness.
Seeing the seriousness of the girl's condition, the panic-stricken men tried to murder her by strangling and slashing her throat, fearing that she might tell her parents.
"Pradeep was so terrified that he could not muster the courage to kill the hapless girl and in fact lied to Manoj that he had strangled her to death. But to ensure that she dies, Manoj tried to slash the girl's throat with a blade," officials told Hindustan Times.
Believing the girl to be dead, the assailants locked the room and fled the city boarding the Swatantrata Senani Express on the same day.
The girl was confined to the room for 40 hours without food, water or treatment before being discovered by her family members on 17 April.
Before committing the crime, Manoj and Pradeep had been consuming liquor and watching porn clips on the latter's phone before deciding to call prostitutes. Seeing the girl playing outside, Manoj lured her into the rented apartment and the two men began their sexual assault.
When police launched a manhunt for the duo, Manoj began using his wife's mobile phone instead of his to throw authorities off their trail. He was arrested from his in-laws' house in Bihar on Saturday, while Pradeep was nabbed on Monday.