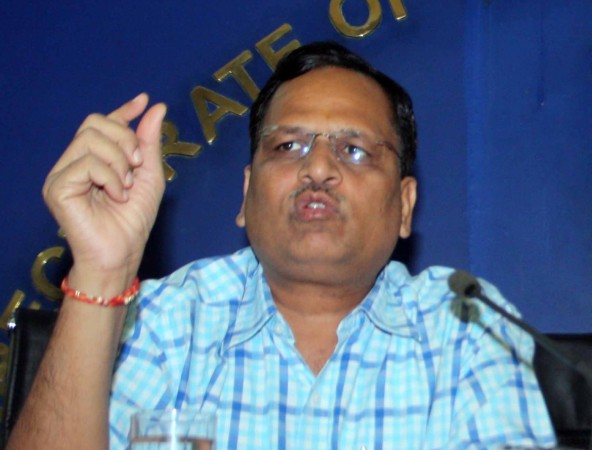 Another Aam Aadmi Party minister Satyendra Jain was brought under the investigation scanner after the Income Tax department sent a notice to the Delhi minister for violation of income tax rules. Jain was reportedly involved in hawala transfers worth Rs 17 crore.
Jain in return said that the Delhi Chief Minister, Arvind Kejriwal, will be making an expose` soon.
"The Delhi Chief Minister will make a big expose in the Delhi Assembly two days later. I dare the TV channels to air it," he said.
About his I-T rules violation, he said that it was not an investigation, but a "re-assessment." He has been asked to appear before the I-T department on October 4.
"This is not an investigation, it is just a re-assessment. I have been called as a witness. In the past, I had invested in these companies which are being re-assessed," he told reporters.
Four companies, Indo-metal impax, Akinchan developers Pvt Ltd, Paryas Info solution and Manglyatan projects, run by Jain are being investigated by the I-T department. The department's spokerpersons said that Jain had illegally transferred Rs 17 crore for which he accepted cheques.
Hawala is an informal system of transaction where an agent is paid by the customer. The agent then pays the final recipient.
At least 12 of 67 Delhi MLAs have been arrested over various charges. Somnath Bharti and Amanatullah Khan were the recent ones to have been arrested. They were given bail after two days.