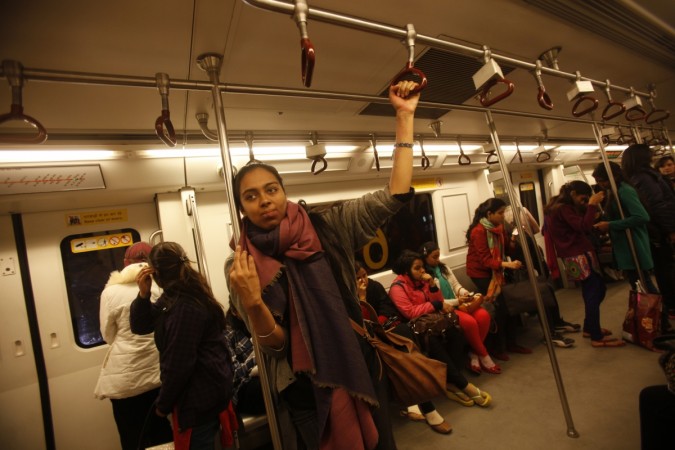 Notwithstanding the unavoidable overcrowding that is common to India as a whole, the Delhi Metro has managed to transport commuters satisfactorily, probably even efficiently, according to a new online survey. In the terms of customer satisfaction, DRMC ranks number two in the world, trailing the London DLR.
The online customer survey conducted by Global Metro Benchmarking Groups, NOVA and CoMET named London DLR, Delhi Metro, and Bangkok MTW as the top three performers in the 'Net Promoters Score' (NPS) category, reports Indian Express.
NPS analyses the likelihood of customers recommending the service to others on basis of their satisfaction and is calculated by the percentage of promoters minus the percentage of detractors.
More than 41,000 respondents from around the world gave their feedback in the online survey conducted online through the websites and social media links in April-May, which sought to access overall customer satisfaction across 18 international Metro systems of the world, according to Business Today.
Metro systems that participated in this survey include Delhi Metro, Hong Kong MTR, London Underground, Metro De Madrid, Paris RATP, Metro De Sandiago, Singapore SMRT, Barcelona TMB, Brussels STIB, Bangkok BMCL, London DLR, Istanbul Ulasim, Kuala Lumpur Rapid PL, Metropolitano De Lisboa, Montreal STM, Newcastle Nexus, Metro Rio, and Toronto TTC.
"The survey was conducted according to the European Norm 13816 and the areas covered were — availability, accessibility, ease of use, information prior to travel, information during travel, reliability, customer care, comfort, crowding, and security," Delhi Metro Rail Corporation (DMRC) spokesperson Anuj Dayal said.
Delhi Metro, which is the main mode of transport for 25 lakh commuters every day, was rated high in availability, reliability and crowding.
This year, DMRC hosted the NOVA phase-17 management meeting in New Delhi that was attended by 11 NOVA member Metros including DMRC and two Indian observers' Metros — Bangalore and Chennai.
In light of the online survey results, Niti Central a YouTube channel dedicated to news analysis and op-ed commentary focused on ideas and solutions to transform India through our advocacy of limited government, economic freedom and the Indian national Interest, spoke to some daily commuters of Delhi Metro, to get their opinion on the survey and also asks them what steps need to be taken to make Delhi Metro the best in the world.