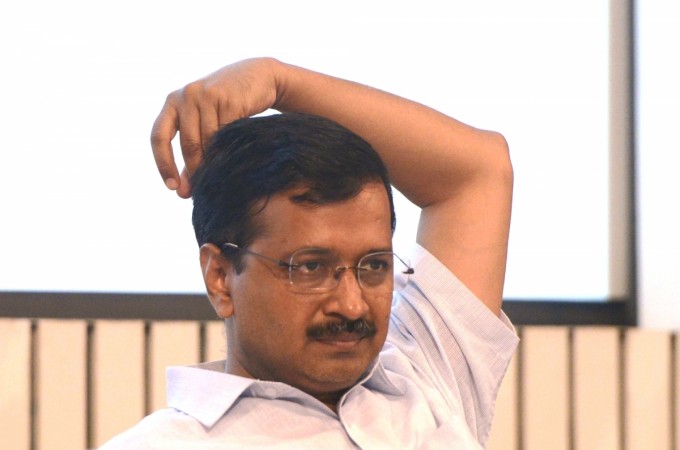 Delhi Lieutenant Governor (L-G) Anil Baijal on Wednesday, March 29, directed Delhi Chief Secretary MM Kutty to recover Rs 97 crore from the ruling Aam Aadmi Party (AAP) for splurging on government advertisements that also featured Delhi Chief Minister Arvind Kejriwal. The move has given rise to speculation on the social media that Kejriwal may use it to relaunch his diatribe against Prime Minister Narendra Modi accusing of once again using the Delhi L-G's office to target him.
PM Narendra Modi's Mann Ki Baat: This is how much All India Radio earns through its broadcast
The latest indictment was made by the Centre-appointed three-member committee, which said the AAP government has misused the exchequer for advertisements. The AAP has been given a month's time to reimburse the money. Baijal has also ordered an inquiry into the expenditure on advertisements that violated the Supreme Court's guidelines.
Another Kejriwal offensive?
While the AAP has been given a month to reimburse the money, the greater question now is whether this will be a rerun of the run-ins between former Delhi L-G Najeeb Jung and Kejriwal. Kejriwal has not yet made any comment on this move.
However, it is highly likely that he could take up this issue to attack Modi and the BJP, who he has constantly accused of trying to weaken his and his party's position in Delhi. And Baijal could well be the 'new Najeeb Jung' in this tussle between Modi and Kejriwal.
Effect on MCD elections?
The elections to the three wings of the Municipal Corporation of Delhi (MCD) are due in April and the AAP has been making quite the push to win the three corporations that are currently ruled by the BJP.
The fine may both help and hamper those efforts. For one, the AAP could portray the penalty as "persecution by the BJP" and appeal to the sympathies of the people that have elected it to power in the Delhi Assembly of 2015. On the other hand, it could look to limit its advertisement expenditure to avoid further censure from the L-G. And the BJP could take advantage of this and claim that the AAP has not kept its poll promises.