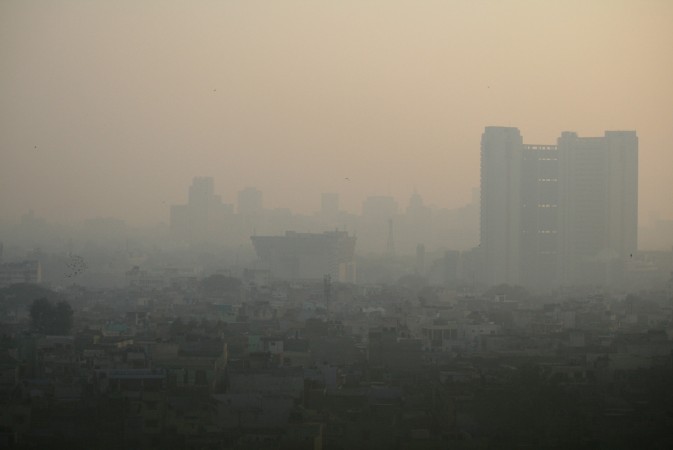 The people in Delhi inhale toxic air loaded with excessively dangerous carcinogenic particles every day. The air quality in Delhi is worse than London and Beijing, which are considered to be world's most polluted cities.
The particulate matter PM2.5 level in Delhi's air is 215, which is 21 times the recommended limit. The present level jumps higher in winters; the last winter PM2.5 level was constant at 300, while the level of dangerous particles in London's air is six times the limit at 57.
The World Health Organisation (WHO) survey result in May showed that Delhi is twice as polluted as Beijing and the air is capable of causing permanent lung damage resulting in 1.3 million deaths each year, BBC reports.
Despite WHO's warning and being witness to horrid levels of pollution, the residents fail to accept the major danger ahead for them.
While some say that the fine particles in the air are "just dust from the desert", others believe that the trouble caused by inhaling polluted air is "Nothing a little homeopathy can't solve". But the reality is far more dangerous and horrifying than what the Delhiites are assuming, the writer of the BBC article Anu Anand said.
She conducted an air pollution probe inside her house in Delhi and the result, she said was horrifying. According to the manual of air pollution monitor, P-M 2.5 levels at 3,000 is hazardous but the level inside her home turned out to be 1,000, which still is much higher than the recommended level.
"That's still alarmingly high by global standards... and that's only the air inside our homes. There's nothing we can do about the air outside," Anand wrote further.
Although the government has decided to install more air quality monitors across the National Capital Region and ban 10-year old vehicles running on diesel, Anand believes "that's a drop in the ocean compared to India's pro-growth economic policies, which still rely heavily on subsidised, dirty diesel".