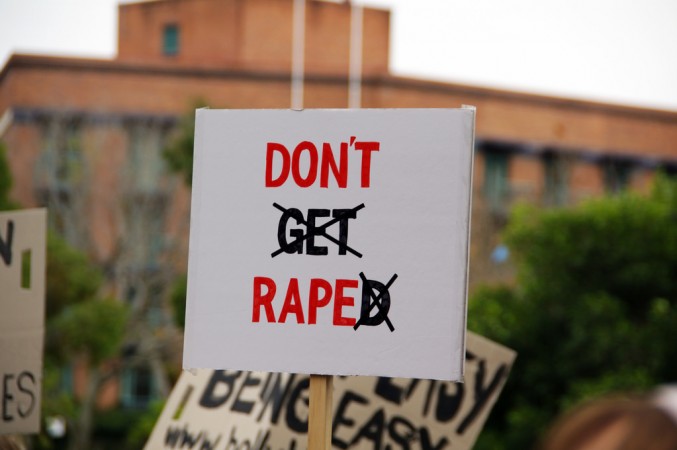 A child "born out of rape" will be entitled to receiving compensation that would also include "maintenance and support," the Delhi High Court ruled on Tuesday. The ruling came after the life sentence given to a man for raping and impregnating his 14-year-old stepdaughter was being upheld.
"We find there is a complete vacuum in the consideration of compensation so far as the sexual offence resulting in the birth of a child. Such a child is clearly a victim of the act of the offender and entitled to compensation independent of the amount paid to his/her mother. Such award would require to include amount towards his/her maintenance and support," the bench comprising Justice Gita Mittal and Justice RK Gauba said in the judgement issued on December 9.
The 14-year-old girl, who gave birth to a baby boy in 2014, had alleged that her stepfather had been sexually abusing her since she was 11 years old and had also threatened her mother and stepbrother. The man, who had married the victim's mother after the death of her first husband, was convicted following a DNA test that confirmed he was the father of the newborn child.
The bench added that compensation to the child falls under the provisions of compensation to victims of sexual assault under Section 357 of the CrPC as well as under the POCSO Act, since such a child would be "encovered under the definition of both victim as well as dependent on the victim," the Indian Express reported.
"This is the first time that rights of a child born out of rape have been considered. So far, we had been struggling to get compensation for the rape victims, since courts are reluctant to grant it till the trial is over," Bharti Ali, co-director of NGO HaQ Center for Child Rights said, adding that the ruling would "set a precedent for expedited compensation" to child victims of sexual abuse.
Public prosecutor Varun Goswami said that there was now "hope that the legislature will look into it and make provisions."
However, the bench has set aside the Rs 12 lakh compensation granted to the baby by the trial court since the baby is up for adoption and there were "concerns of privacy and confidentiality," which could have "possible repercussions" thereby "impacting the future welfare of the individuals involved."
But the HC has allowed the couple who adopted the child "to approach the legal services authority for compensation in its favour should they feel it necessary to claim on its behalf" and has also increased the compensation amount to the rape victime from Rs 3 lakh to Rs 7.5 lakh.
The court also said that the judgement should be sent to the Delhi State Legal Services Authority (DSLSA) and the Principal Secretary Law of the Delhi government to consider the issue of compensation to child victims of sexual abuse, the IE reported.