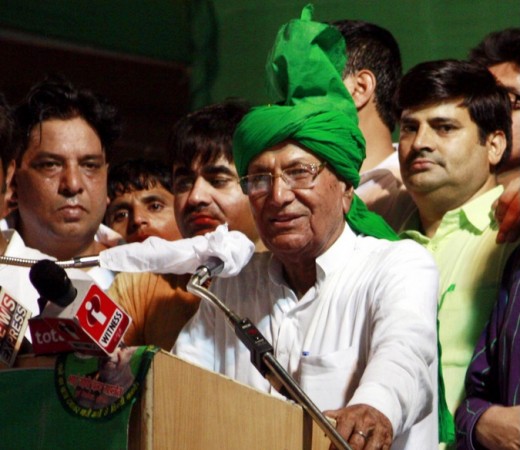 The Delhi High Court directed former Haryana chief minister Om Prakash Chautala to surrender before Tihar Jail authorities on Saturday, discontinuing his political rallies from Friday.
Justice Siddharth Mridul also asked the jail authorities to take Chautala to AIIMS, if it considers necessary, as he complains he has fractured his leg.
Chautala, who is the Indian National Lok Dal chief, appeared before the court on Friday.
The court Thursday sought his personal appearance after the CBI moved court for cancellation of his bail and bringing forward his surrender date, which was earlier fixed for Oct 17.
"I am pained and disappointed with Chautala's act. Now that he is discharged from hospital, he should surrender," the court remarked.
During the hearing, Chautala personally urged the judge to let him surrender Oct 17. But the court decided not to bargain over surrender date, because of Chautala's conduct.
The CBI has moved the court charging him with violating the bail conditions.