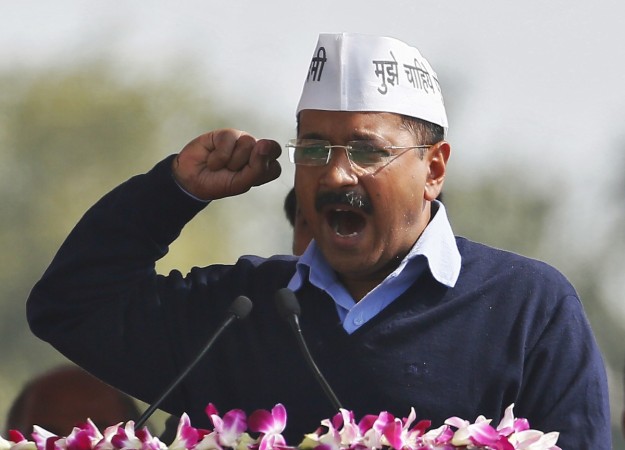 The Delhi government has reportedly ordered a legal action on Monday against three news channels — Times Now, NewsX and Zee News — for broadcasting a doctored video of protests staged in Jawaharlal Nehru University on Feb. 9. The Aam Aadmi Party (AAP) government had earlier sought criminal charges to be filed against the channels.
Kanhaiya Kumar, Jawaharlal Nehru University student union (JNUSU) president, had been jailed for anti-India sloganeering following the broadcast.
The legal action was reportedly initiated after Communist Party of India - Marxist chief Sitaram Yechury met Delhi Chief Minister Arvind Kejriwal on Monday. Meanwhile, IBN Live said that the action is being initiated after the magistrate report gave a clean chit to the JNU students. A Hyderabad laboratory earlier noted that two of the seven videos were doctored, reports the Statesman.
Another two students Umar Khalid and Anirban Bhattacharya are currently in judicial custody in relation to the same event. They had surrendered before the police after a case of sedition was registered against them. Kumar has been released from jail after receiving an interim bail.
The Delhi Police, which had taken the videos broadcast by the TV channels into account, had then said that the students were linked to terrorist group Lashkar-e-Taiba. Later, the Delhi Police also said that no anti-India slogans were raised by Kumar.
The AAP government had initiated a magisterial probe into the matter earlier, reports the Statesman.
Meanwhile, JNU university, which is conducting its own inquiry into the matter, had suspended eight students for being part of the event protesting the "judicial killing" of Parliament attack-convict Afzal Guru.
Recently, the registrar of the university Bhupinder Zutshi said that Kumar had objected to the cancellation of the permission for the event by the university during the enquiry hearing.