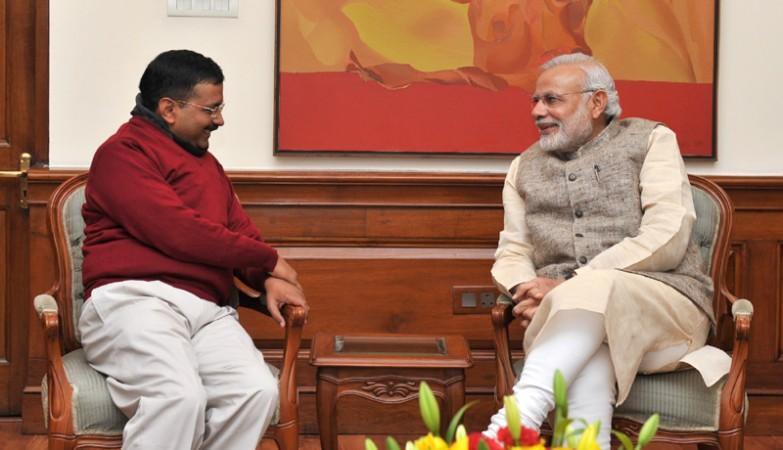 2:41 pm: AAP will send the final list of Cabinet Ministers to Delhi Governor Najeeb Jung on Thursday and the cabinet ministers along with Chief Minister-designate Arvind Kejriwal will take oath on Saturday, 14 February.
2:38 pm: The discussion on government formation in Delhi is underway and so far Manish Sisodia has been elected as the Deputy Chief Minister while four others – Jitendra Tomar , Kapil Mishra, Sandeep Kumar and Asim Ahmed Khan -- are also expected to join Kejriwal's Cabinet, according to PTI.
There is possibility that the four AAP members – Rakhi Birla, Saurabh Bharadwaj, Somnath Bharti, Girish Soni – who were earlier in Kejriwal's cabinet will not be given any ministries in this term.
2:37 pm: BJP veteran leader LK Advani has congratulated Kejriwal for his outstanding victory in Delhi assembly elections, according to news reports.
10:50 am: Kejriwal invited Narendra Modi for his swearing-in ceremony but the Prime Minister said he would not be able to attend it, Manish Sisodia, who had accompnied Kejriwal to PM's residence, said.
10:48 am: Kejriwal meeting with Prime Minister Narendra Modi ends within a few minutes. Kejriwal leaves PM's residence.
Working hard to fulfil his promises made ahead of Delhi elections, Kejriwal has already met political dignitaries a day after winning the polls. On Thursday he will hold a meeting with Modi at his official residence.
Earlier on Wednesday, Kejriwal met Home Minister Rajnath Singh, President Pranab Mukherjee and Union Urban Development Minister Venkaiah Naidu to discuss the statehood and house for all schemes.
As Kejriwal arrived at Race Course Road to meet Modi and is likely to invite him to the swearing-in ceremony, there are reports that the party has decided on assigning the Deputy Chief Ministerial post to party leader Manish Sisodia.
The decision was taken on Wednesday night during a meeting of AAP's Political Affairs Committee (PAC) at Kejriwal's residence in Kaushambhi, according to PTI report. It is believed that the party has chosen him as the Dy CM so that Kejriwal can plan on building the party at a national level.