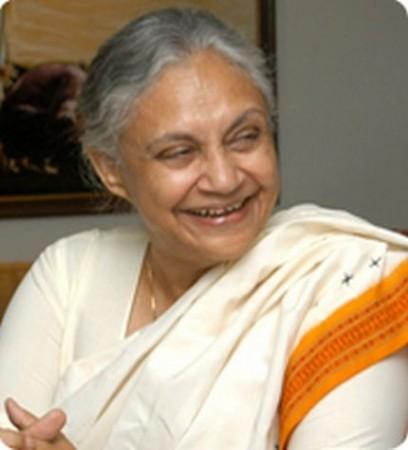 The Delhi government has announced a 20 percent slash in the Value Added Tax (VAT) on the petrol price in the capital.
New Delhi chief minister Sheila Dixit announced the latest tax reduction in petrol price in the assembly on Monday, while presenting the state budget. The 20 percent of VAT deduction on the petrol rates will scale down petrol price from Rs 73.18 to Rs 71.92 per litre in Delhi.
The UPA government last week announced a steep hike of Rs 7.50 per litre in the petrol price, which was widely criticised, including its allies.
However, petrol will be available cheaper by Rs 1.25 per litre for Delhiites. The capital becomes the third Congress-rulled government to announce a cut in the VAT on the petrol price after Uttarakhand and Kerala.
Meanwhile, the Delhi government has proposed an increase of 5 percent tax on the Compressed Natural Gas (CNS) in the state budget.
In yet another relief for the aam aadmi (Common man), Indian Oil Minister Jailpal Reddy on Monday said that the government was not contemplating any hike on retail prices of LPG, diesel or kerosene.
"We are not going to touch disesel, LPG, kerose," Oil Minister S Jailpal Reddy told reporters after a meeting called by Finance Minister Pranab Mukherjee. "It's out of question right now."
Below follows the price of the revised petrol state-by-state:
| | | |
| --- | --- | --- |
| City | Old price | New price |
| Delhi | 65.67 | 73.18 |
| Mumbai | 70.66 | 78.16 |
| Bangalore | 73.51 | 81.01 |
| Kolkata | 70.03 | 77.69 |
| Chennai | 69.55 | 77.23 |
| Pune | 70.76 | 78.97 |
| Bhopal | 70.06 | 77.56 |
| Goa | 55 | 62.5 |
| Bhubaneswar | 65.53 | 73.02 |
| Ahmedabad | 70 | 77.5 |
| Jaipur | 68.76 | 76.26 |
| Hyderabad | 73.94 | 81.44 |