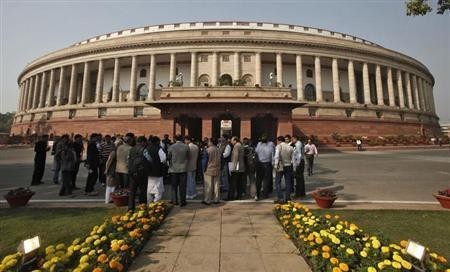 Forty-nine days of Aam Adami Party ruling the Delhi Assembly came to an end officially on Monday, after President Pranab Mukherjee accepted Arvind Kejriwal government's resignation and imposed President's rule.
With the departure of AAP government, Delhi will be under the direct control of Lieutenant Governor Najeeb Jung and the Delhi Assembly will be kept in suspended animation.
Union home minister Sushilkumar Shinde told the Lok Sabha on Monday that the President has accepted the recommendation of the Union Cabinet for imposition of President's rule in Delhi. AAP leader Kejriwal had resigned on Friday, after his party's efforts to introduce the Jan Lokpal bill aimed at curbing corruption in high places was stalled.
Here is a guide to the President's rule in Delhi :
What is President's rule?
Article 356 of the Constitution of India deals with the failure of the Constitutional machinery of India. In simple terms, this means when the government in a state is not able to function as per the Constitution, the state comes under the direct control of the central government, exercised through the governor.
What will happen to the Delhi legislative assembly?
When President's rule is imposed, the assembly is either dissolved or kept in suspended animation. Delhi will reportedly be in a suspended animation, which means that the legislators will remain members of the House, though no sessions will be held.
How long will President's rule continue in Delhi?
President's rule is for six months, which can be extended if the Parliament approves. The length of President's rule in Delhi will depend on the political situation.
Under the present circumstances, the BJP which was leading the Delhi Assembly election race, but was short of a majority, technically still could be offered the chance to form the government. However, it is unlikely to happen and it now remains to be seen when the next state elections will be held. The AAP government had demanded for fresh elections.