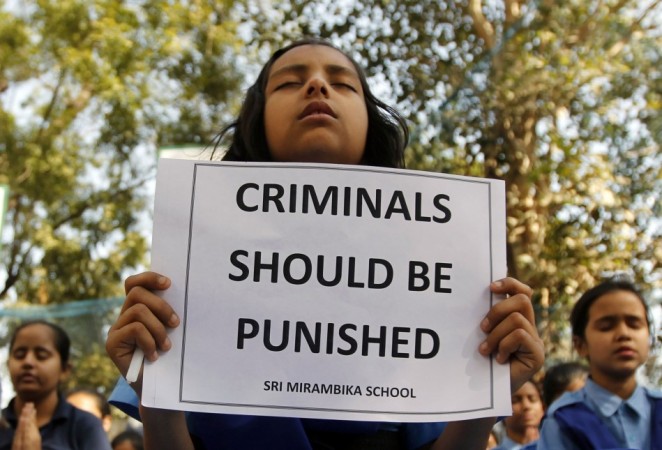 Two men, including a teenage relative of the victim, were arrested on Friday by the Delhi Police for allegedly gang-raping an eight-year-old girl in Rani Bagh.
The incident was reported by the girl on Friday night along with her family to the police. She accused two persons, the 13-year-old relative and his friend Dharmender (20).
The girl was immediately sent to Sanjay Gandhi Memorial hospital in Mangolpuri for a medical examination. "Once rape was established, a complaint was lodged and the duo arrested," a police official told PTI.
The teenage relative's name was not disclosed as he is a minor. As per the statement given by the girl to the police, the teenager used to visit her frequently at her house.
He had been sexually assaulting the child since last week and on Wednesday he called Dharmender to gang-rape the girl.
The two accused also threatened her against informing about the incident to anyone. On Friday, the survivor told her parents, who approached the local police station.
Earlier this month, another gang-rape case was reported by a 20-year-old college going student.
As per statement, she was abducted from Neb Sarai area, near her tuition classes, by a man, taken to Mathura, where four men along with the kidnapper gang-raped the woman.
According to the statistics provided by the Delhi Police, the national capital has recorded double the number of rape cases this year as compared to in 2012. Till 31 August this year, there were 1,121 cases of rape registered, while 468 cases were registered during the same period in 2012.