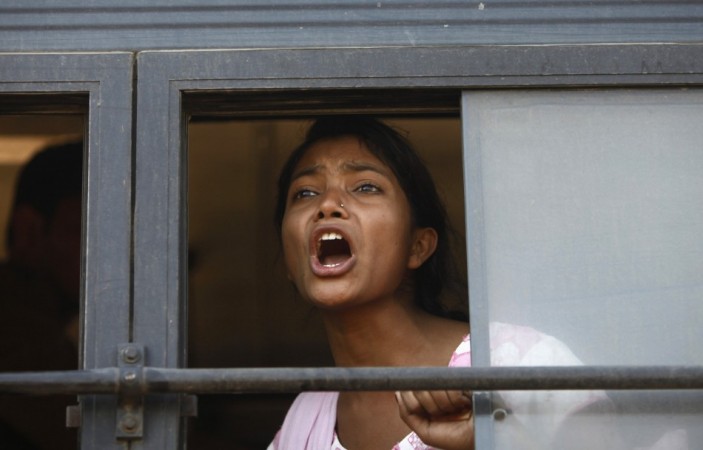 A 24-year-old woman protester has filed a complaint against Delhi police for harassing her and forcing her to clean the floor at the Parliament Street police station.
The complaint came a few days after several female protestors at India Gate accused cops of manhandling them.
On Monday, a group of people, mostly students, protested outside the police station demanding action against the officer who harassed the woman.
The recent accusations have turned the focus on Delhi police and Station House Officer (SHO) Dinesh Kumar of the Parliament Street police station for their inappropriate manner of dealing with the women protesters.
Following the complaint, police have initiated an internal inquiry in the case but dismissed the victim's claim saying that she was detained along with 11 other people. They also said that the protesters were allowed to go after they informed their families.
"We have initiated an inquiry in the case and only after the facts are established we will take further action," Daily Mail quoted Taj Hassan, joint commissioner of police (central), as saying.
According to the victim, she was detained at Ashoka Road and was taken to the police station along with other people. She was going to India Gate to attend the anti-rape protest.
"I was taken to the Parliament Street police station in a PCR van and my friend was taken in another van. My mobile phone was snatched in the van by a woman constable. Later at the police station a woman constable slapped me several times and then the SHO took away my spectacle without which I cannot see properly," said the victim, Daily Mail reported.
She further said that the SHO told the constable to make sure she does not sit idle. "I could not see anything without spectacles but they forced me to mop the floor," the victim said.
The women were later released at around 6.30 pm.
Soon after her release, the woman rushed to the protest venue and told her friends about the incident. They all went to the police station and started protesting outside the station.
Meanwhile, police have examined the CCTV footage of the police station to verify the victim's claim. They also questioned the constable who said that the victim's accusations are baseless.