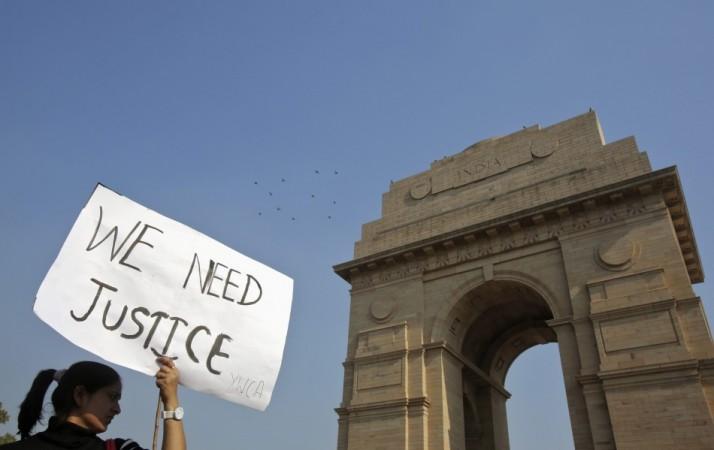 The family of the Delhi braveheart said they have no objection to having the revised anti-rape law named after her, saying that it would be an honour to the victim.
The victim's father and brother told PTI that "if the government names the revised anti-rape law after her, we have no objection and it would be an honour to her".
Their reaction came a day after Union Minister Shashi Tharoor laid out a suggestion of naming the revised law after the 23-year-old physiotherapy student whose name is withheld in accordance to Indian Penal Code. Keeping compliance to the law, the girl was often referred by the media as Nirbhaya, Amanat and Damini.
On Tuesday, Tharoor had tweeted, "Wondering what interest is served by continuing anonymity of #DelhGangRape victim. Why not name&honour her as a real person w/own identity."
"Unless her parents object, she should be honoured&the revised anti-rape law named after her. She was a human being w/a name,not just a symbol," he added.
His controversial tweets triggered a new debate on revealing victims' names. Considering the stigma attached to rape-crime victims and their families, Indian law prohibits public disclosure of their identities.
Condemning his comments as a needless diversion from the actual matter at hand, BJP spokesperson Shahnawaz Hussain said, "Tharoor is an individual but he is also a minister. There is no need for him to divert attention from the principal issue. He should use his influence with Congress and the government to ensure that a special session of Parliament is called and a strong anti-rape law passed."
Activist and IPS officer Kiran Bedi came out in support of Tharoor's suggestion. "I support S Tharoor on naming new law on rape after her real name or 'Nirbyaya'. This has been done in USA: Brady, Megan, Karly, Jessica Law etc," she tweeted.
"In naming law after her, we immortalise her will to fight and live, not on the act of rape". "This way, we may remove the stigma," she added.
Meanwhile, despite the brewing demands of justice for the victim, her family is yet to receive financial assistance as promised by two state governments. The Delhi government had announced an assistance of ₹15 lakh and a job to one of the victim's family member while Uttar Pradesh announced ₹20 lakhs as compensation.
The family declined to comment on the police charge sheet against the accused and added that all they wanted was justice.
They also said that reports of the victim's marriage were misleading. It was earlier reported that the girl was to marry her male friend who accompanied her when the heinous crime took place on Dec 16.