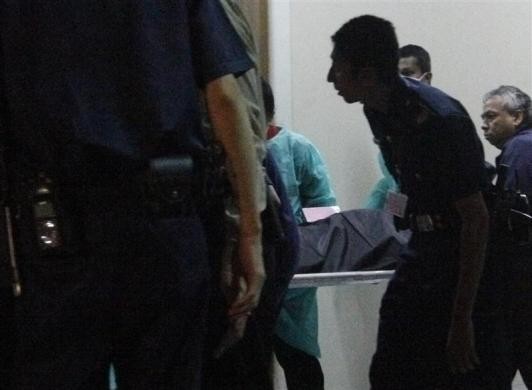 The death of India's brave daughter, who succumbed to fatal injuries after fighting for life for almost two weeks, has triggered silent protests across the country.
[PHOTOS OF VICTIM'S CORPSE AND PROTEST RALLY]
Silent protests and candlelight vigils have been held in Delhi, Bangalore and several other cities as a tribute to the braveheart.
The 23-year-old medical student was raped, severely beaten and thrown out of a moving bus by six men on December 16, triggering one of the biggest protests in Delhi. She passed away at Mount Elizabeth Hospital, Singapore, on Saturday morning.
"We are very sad to report that the patient passed away peacefully at 4:45 a.m. on Dec 29, 2012 (20:45 GMT Friday). Her family and officials from the High Commission (embassy) of India were by her side," Mount Elizabeth Hospital Chief Executive Officer Kelvin Loh said in a statement.
"We are saddened to learn that she has succumbed to her injuries, and would like to extend our deepest condolences to her family during this time of bereavement," said a statement from the Singapore's Foreign Ministry.
The 23-year-old medical student and her male friend boarded a bus from the Munirka area of New Delhi on December 16 when the barbaric incident took place. The duo was beaten up severely with iron rod by six men. According to the police, the girl was raped for nearly an hour before being thrown out of the moving bus.
The six accused have been arrested and the trial is expected to begin by early January.
The victim went through multiple organ transplants at Safdarjung Hospital, Delhi, and a major portion of her intestine was removed due to the injuries from the attack before she was airlifted to Mount Elizabeth Hospital, Singapore on Wednesday in a last-ditch effort to save her.
The horrific incident caused outrage among the public and mass protests were held in Delhi and other parts of the country. The demonstrations led to outbursts of violence between the protestors and police forces. A constable, who was found unconscious at Tilak Marg near India Gate, the epicentre of the protests, was rushed to the hospital where he succumbed to his injuries. The Delhi Crime Branch is currently investigating the cause of his death.