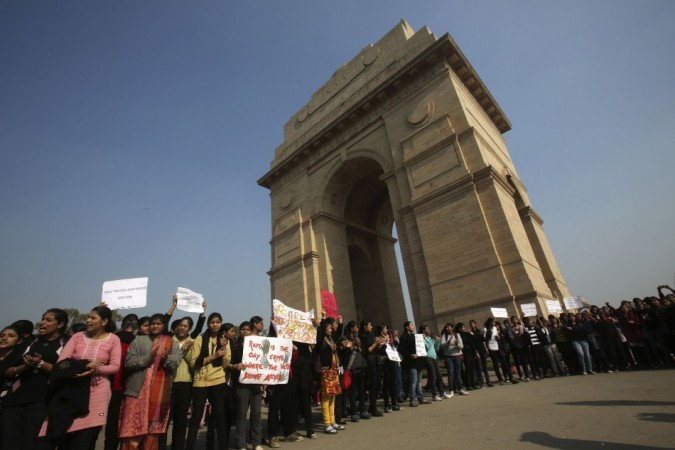 Delhi Chief Minister Sheila Dikshit condoled the death of Delhi gang-rape victim and appealed to people to maintain calm and peace at the time of this terrible loss.
She said that the 23-year-old, who was raped and severely beaten by six men, battled to survive for 13 days and added that it is a shameful moment for her and her government.
The Home Minister Sushilkumar Shinde also expressed grief over the death the braveheart of Delhi. He said "We tried our best to provide her the best possible health care...Government is committed to seek deterrent punishment for all the accused."
The victim who was fighting for her life for the past 13 days breathed her last on Saturday morning in Singapore. Mount Elizabeth hospital, where she was being treated for multiple injuries, confirmed her demise at 2.15 a.m. IST, saying that she died due to multiple organ failure.
"We are very sad to report that the patient passed away peacefully at 4.45am on 29 Dec 2012 (Singapore time)," the hospital's chief executive officer Dr. Kelvin Loh said in a statement, as quoted by Press Trust of India."Her family and officials from the High Commission of India were by her side. The Mount Elizabeth Hospital team of doctors, nurses and staff join her family in mourning her loss," the statement added.
The body has been kept in the mortuary of Singapore government hospital for the completion of formalities. The body will be brought back to India by 4 p.m. IST in the evening, say reports. The doctors said the girl fought courageously to live. But unfortunately the trauma was so severe that she could not survive.
Fearing outrage over the death of the girl, entry to India Gate and surrounding compounds has been blocked and ten metro stations in the capital including Patel Chowk, Race course, Khan Market, Udyog Bhawan, Mandi house, Barakhamba Road and Pragati Maidan will remain closed.