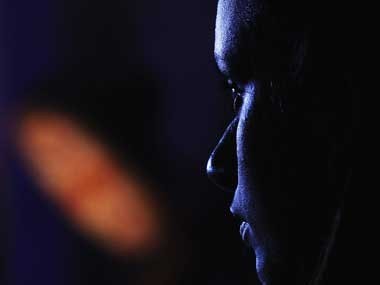 The Delhi rape case has not only outraged people across the country but also the prisoners in Tihar jail. The inmates of Tihar jail, appalled at the horrific crime, are giving a tough time to the accused lodged in the same jail.
According to India Today, the inmates have beaten up the main accused, Mukesh. India Today, citing sources, said that Mukesh was also forced to eat human excreta and drink urine.
After the incident, jail authorities have decided to keep him away from other inmates.
The 23-year-old victim's male friend, who was also attacked by the accused, identified Mukesh as one of the accused in the Delhi bus rape case during a Test Identification Parade (TIP) in Tihar jail.
The TIP started at around 3.05 p.m. and eleven people were lined up before the victim's friend. "The procedures ended by 4 PM," PTI quoted an official as saying.
The victim, a paramedic student, was gangraped in a moving bus and was brutally beaten by six people on Sunday when she was returning home along with her male friend, an engineer in a software company, who was also thrashed by the perpetrators. The accused then stripped both the girl and the boy and dumped them in Vasant Vihar area.
Police have arrested four people in connection with the case. Out the four, only Mukesh agreed for the TIP, while the other three refused to undergo it.
Meanwhile, the girl, who is at New Delhi's Safdarjung Hospital, suffered serious injuries and is in a critical condition. The girl is not able to speak but is communicating with her parents by writing on paper.
On Thursday, she asked her parents whether the accused have been caught. "Have they been caught?" the girl wrote on a piece of paper.
"She continues to remain in ICU on life support, her vital parameters like blood pressure, urine output, respiratory rate were within acceptable limits," Dr B D Athani, medical superintendent of Safdarjung Hospital told reporters, according to PTI.