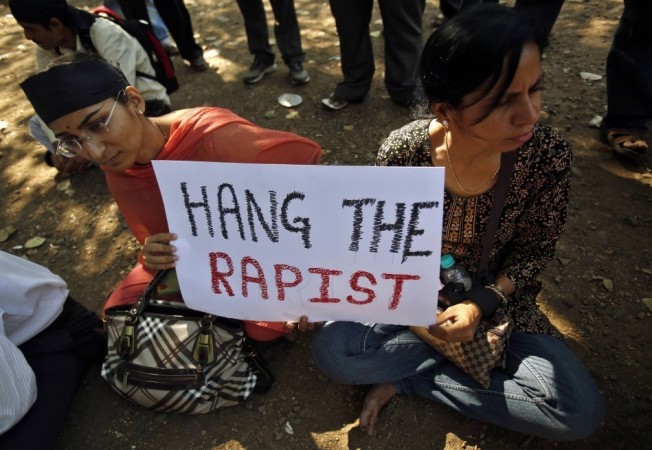 Ram Singh, prime accused in the Delhi gang-rape case, committed suicide by hanging himself in his cell on Monday morning.
Authorities found Singh dead at 5 am in Tihar jail number 3. He along with the other accused was kept in isolated cells under suicide watch after authorities suspected suicide tendency among them. A senior officer was assigned on the watch and a few jail wardens were also placed on high alert.
Reports said that Singh tied his clothes into knots to hang himself. His body has been sent to Deen Dayal Upadhyay Hospital for autopsy. A probe has been ordered into his death.
Expressing shock over the incident, human rights activist Ranjana Kumari said, "This is absolutely shocking. The whole nation is watching and waiting for justice to happen. This man hangs himself, the jail authorities have been callous."
Singh's lawyer VK Anand suspected foul play in the suicide. He said his client showed no signs of mental stress now that his case was proceeding.
"I doubt if this is a case of suicide," said Anand, reported Hindustan Times.
Singh was among the six men accused in the brutal gang rape of a 23-year-old physiotherapy student inside a moving bus in New Delhi. Nearly two weeks after the incident, the girl succumbed to her injuries on 29 December in Singapore's Mount Elizabeth Hospital.
Singh along with the other accused was booked for murder, which carried the death penalty in the rarest of rare cases. He was due to appear before the Saket Court in New Delhi on Monday. The case was moved to the fast-track court following massive protests across the country.
Speaking about Singh's suicide, the victim's brother told Reuters, "He knew he was going to die anyway because we had and still have such a strong case against him."
"I'm not very thrilled with the news that he killed himself because I wanted him to be hanged ... publicly. Him dying on his own terms seems unfair. But, oh well, one is down. Hopefully the rest will wait for their death sentence."