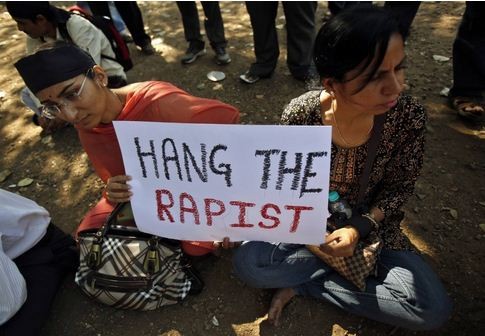 The mother of the youngest accused in the gang-rape and murder case of 23-year-old physiotherapy student in Delhi said that her son should be punished if found guilty.
The parents of the alleged juvenile in the case were shocked when they came to know that their eldest son is still alive.
According to CNN-IBN, the boy, who is eldest of six children, left home five or six years ago and since then his family has not heard of him. The family thought that he was dead.
They came to know about the boy only when the police informed them that he was arrested for the brutal gang-rape and death of the student.
"We have not heard of him. We taught he was dead. We came to know about him only when police came and told us," the mother of the juvenile said.
"If he is found guilty, then he should be punished. Or else, he should return home," the mother told CNN-IBN.
He was arrested from Anand Vihar bus terminus on Dec 21 and since then he has been kept in a correction home.
In an interview with Reuters, his mother was shocked by the accusations against him.
"Today, the infamy he earned is eating me up," his mother said "I can't even sit with two other people in the village because of the shame that my son has brought to the family."
According to his mother, he joined a group of boys from another village and travelled to New Delhi. For the first year he used to spend around ₹600 a month to his family in Bhawanipur village, Uttar Pradesh.
After a year he stopped sending money. She never heard from him and believed he was dead. She also consulted a Hindu holy man for her son.
"The holy man told me that someone has practiced some black magic on him, but that he would come back," she said.